Dubai: A Paradise to Do Business
Company formation in Dubai: The Best Way to Seize Success
Dubai is a city where aspirations are transformed into reality. When it comes to establishing a business, Dubai stands out as an ideal choice. It offers comfortable access to the global market and connects you to the world. If you aim to expand your business on a global scale, opting for company formation in Dubai is a smart decision. From government support to streamlined procedures, Dubai makes the entire process of company formation remarkably smooth. There are specific procedures and criteria one must keep in mind when starting on
company formation in Dubai. The laws and regulations are stringent, leaving no room for error in the business setup process. This is where Marqueway, the leading business setup consultant in Dubai, comes into play. We simplify and streamline all the necessary procedures, ensuring you can kickstart your business promptly. Company formation in Dubai may seem daunting at first, but with thorough research and a clear understanding of the rules and regulations, the process becomes manageable. Alternatively, you can rely on Marqueway to navigate the complexities for you. If you dream of company formation in Dubai, don't hesitate. The opportunities are abundant, and seizing them is crucial.
Why should you choose Marqueway?
The reason is simple: we have consistently maintained our position as the top business setup consultants in Dubai, UAE. Our ability to adapt to legal updates, keep our clients informed, and foster strong relationships with officials sets us apart from other consultants in Dubai. We are committed to providing the most budget-friendly services while delivering the best assistance in establishing a business in Dubai. Since our inception in 2018, Marqueway business setup consultants in Dubai have been instrumental in turning numerous entrepreneurial dreams into reality. We offer a comprehensive range of services for company formation in Dubai, including sponsor acquisition, trade license services, company liquidation, PRO services, and more. Our professional team works closely with government officials to simplify the process and reduce stress for our clients. By conducting thorough research and strictly adhering to UAE commercial company laws, Marqueway ensures that mistakes are virtually eliminated, ultimately saving you both time and money. We guide our clients through various business services in Dubai and the UAE, including company formation, license registration, accounting, and bookkeeping. Our extensive industry expertise empowers our clients to make informed decisions swiftly and address their most critical business challenges. If you are considering starting a business in Dubai, Marqueway business setup consultants in Dubai should be your top choice. With an impeccable track record and a commitment to providing exceptional services, we are the right partner to help you achieve your dreams in the desert of opportunities. Don't hesitate; give us a call, and we will handle the rest for you.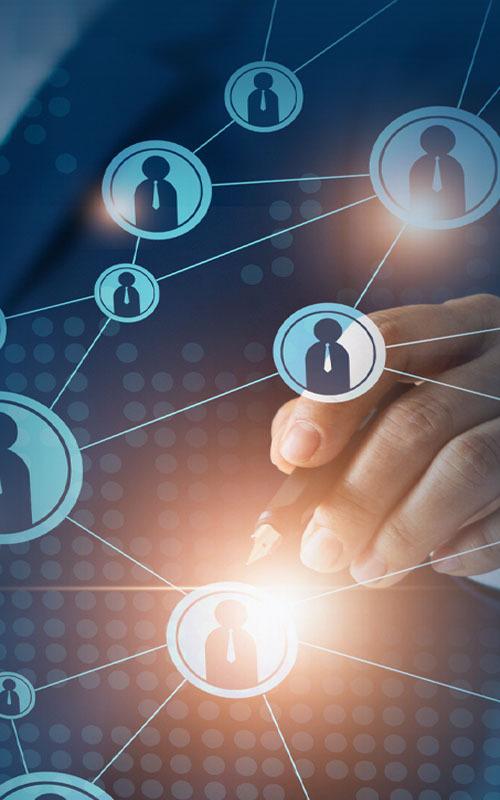 Would you like to start a business setup with us?
We offer various business set up services to mark your way into the world of business in the UAE. We are the best company for business setup in Dubai.