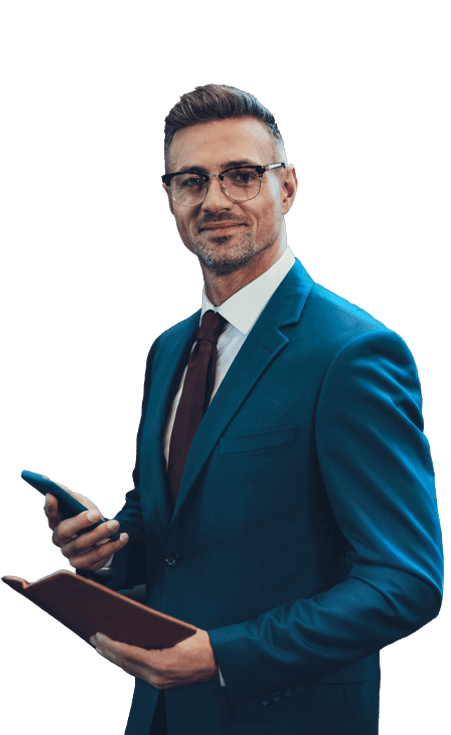 Business Setup Services in
Dubai
Marqueway is the perfect business setup partner for your business. With our wide range of business setup services in Dubai we simplify your business setup process.
Edit Template
We offer various business set up services to mark your way into the world of business in the UAE. We are the best company for business setup in Dubai.
Remain stress-free when MARQUEWAY is around to guide you through government documentation.

An integral part to set up large scale business in the UAE, VAT registration is compulsory.
Having a local sponsor is a great benefit when starting your business in the UAE.
Register your company in Dubai easily!
A leading trade hub, the UAE owns many premier business locations and a restriction-free environment to setting up a business endeavor. The benefits of an entrepreneur in Dubai is diverse and includes tax benefits, a liberal operating atmosphere, limited liability and complete privacy. With a novel business setup companies like MARQUEWAY, it's now easy to own a company venture in the UAE.
Bank A/C Opening Assistance
Office Space Not Included
Office Space Not Included
Office Space Not Included
Edit Template
Start your business setup in Dubai, UAE with Marqueway Business Consultants
Marqueway Business Setup Consultants in Dubai has proudly helped over 5,000 satisfied clients in just three years. Our strong success stems from our commitment to guiding aspiring entrepreneurs through the process of setting up their business in Dubai, UAE. We offer a comprehensive range of professional services, including everything from obtaining a professional license to helping you find the right work environment in the UAE.
Jurisdictions for Business Setup in Dubai
It is the dream of a lot of people from around the world to set up a business in the land of infinite possibilities, Dubai. It is a thriving, ambitious and fast-moving economy that receives expatriates with welcoming arms. The population of Dubai is very diverse as it contains the natives as well as people from every corner of this world. You can gain a lot of success by setting up a business in Dubai as the diversity of the crowd and the welcoming nature of the natives will aid the growth of your business. There are a zillion different reasons why you should start a business in Dubai some of the main reasons are:
 Because of the strategic geographic location between the east and the west, company formation in Dubai could be a very beneficial venture.
Since Dubai is the hub of innovation, people from all over the globe come here to do various business or leisure activities. This will help you to spread awareness about your businesses and gain recognition through.
Peaceful business set-up formalities
The steps and rules for setting up a business in Dubai is hassle free and with the help of an experienced business setup consultant in Dubai, it is just a cake walk.
The high-flying sky scrapers, first class airports and seaports, pristine road system etc will stimulate the growth of any business.
It is a widely known fact that Dubai is a very advanced country and innovation being its main driving force. This futuristic city is full of eye-popping technologies and the communication service is flawless for setting up a business in Dubai.
Dubai has a set of future plans spanning over the next 70+ years and the economy of the Emirate will skyrocket. This development of the country will positively affect the businesses it encompasses and setting up a business in Dubai is going to be a great privilege for entrepreneurs
 Taking all these benefits into consideration and with the help of a reputed business setup service in Dubai like Marqueway your business could achieve great success. Marqueway business setup service is not like the other average business setup services in Dubai, we stand apart with the help of our farfetched vision and amalgamation with the flow towards the future.
MARQUE WAY Business Setup Services in Dubai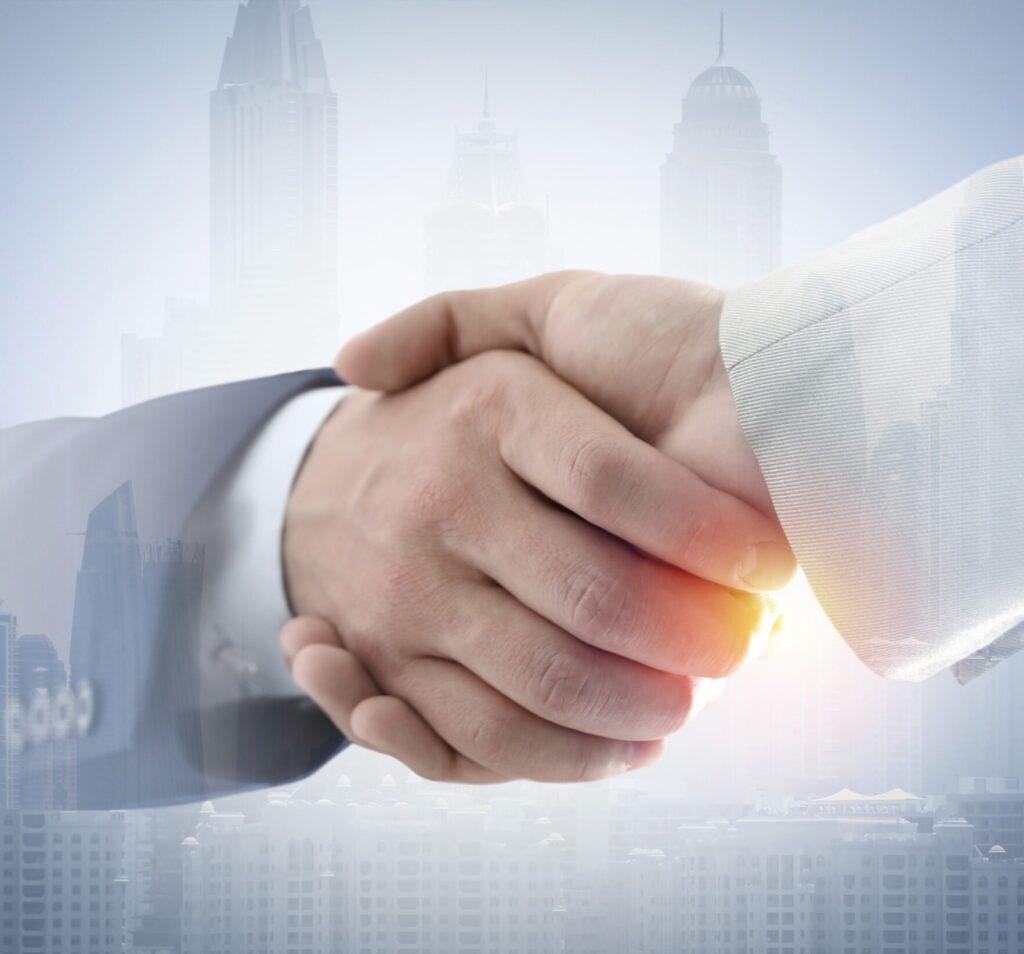 Plan to setting up a business in Dubai? but confused about the way ahead to grabbing a license for your business? We are the best business setup consultant in Dubai who can find the answer for your concerns.
MARQUEWAY is here to help you find a way to help your tackle all your business setup obstacles! Since our inception, we have risen to be the leading business setup consultants for companies in Dubai, UAE. Whether you are planning to build a startup company, if you are a budding entrepreneur or a thriving business man looking to expand, it doesn't matter, we will help you to kickstart all your business endeavours in the UAE. We are the leading business setup in Dubai.
Starting from documentation work to equipping your business with promotional tools and expansion, MARQUEWAY is always at your service! Make your business an experience which is stress-free in the land of zillion possibilities, Dubai. Starting a business anywhere in the world could possess certain barriers, but if you are looking to start a business in Dubai, then worry not- Marqueway business setup services will help you tackle them with ease.
WONDERING HOW COMPANY FORMATION IN DUBAI WORKS FOR A NON-RESIDENT?
Dubai always welcomed investors and entrepreneurs from all around the world for company setup in Dubai. Lion's share of the Dubai population is expats and many of them have their own business setup in Dubai. The benefits are on the higher side which includes 0% tax rate, 100% ownership, strategic location, simple business setup procedure and so much more.
All you must do is partner up with Marqueway, the leading business setup services in Dubai, to help you through every stage of your business setup and make the overall process easy for you.
Things to notice for a Non-resident before company formation in Dubai:
Familiarise with the business customs and practises
Check whether your business activity is possible in the Emirates
Decide your business name following the guidelines of the Government
Determine the type of license you require.
Keep ready the documents required for company formation in Dubai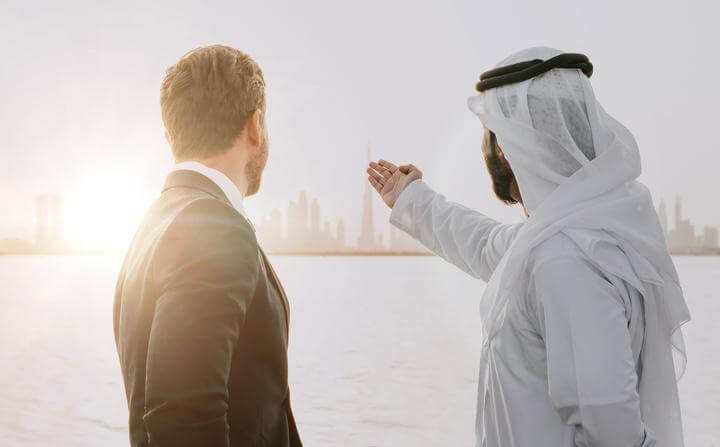 Would you like to start a business setup with us?
We provide a range of business setup services to help you establish yourself in the UAE business landscape. We are the premier choice to guide you as you start your business setup in Dubai.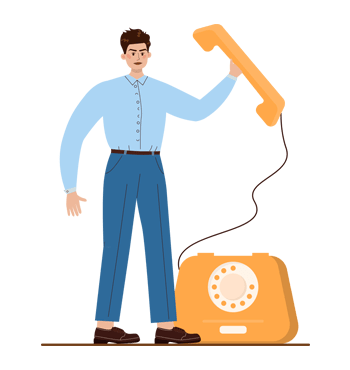 Edit Template
Why to hire a business setup consultant in Dubai
Hiring a business setup consultant in Dubai, UAE can significantly expand and simplify the realization of your entrepreneurial dreams. These consultants stay updated on the ever-changing regulations and the business landscape, enabling more efficient and expedited process for launching your business setup in UAE.
Expert Business Guidance:
Business consultants in the UAE provide valuable expertise in the business environment in Dubai and provide tailored solutions for entrepreneurs. They manage complex outsourcing, allowing you to focus on other important aspects of your business.
Navigating regulatory requirements:
Regulatory terms and specific approvals on the complex web, especially for certain types of services, can be complicated. When you choose professional services in Dubai, you ensure compliance and protect your company from possible legal issues and interference. This allows you to channel your energy into business development activities.
Cost Estimation and Strategic Advice:
Understanding all the costs involved in setting up and running your business is key to developing an effective strategy. Knowledge of these economic needs allows entrepreneurs to allocate resources wisely, allowing them to invest in growth opportunities.
Identifying problems early:
Starting a new business often comes with unexpected challenges that can ruin your career. Business consultants have a detailed business perspective and are adept at dealing with potential issues. Their keen insights help identify weaknesses and inefficiencies, enabling you to quickly address them with effective solutions.
Effortless Registration and Business:
Experienced business consultants ensure a hassle-free registration and business process in Dubai. With their watchful eye over your operations, you can have peace of mind and focus on growing your business, knowing that your business setup consultants in Dubai have your back.
Access to Local Networks and Contacts:
Business setup consultants in Dubai will provide valuable local contacts and connections. They accelerate partnerships, supplier discovery, and customer-investor relationships. Their expertise gives you a quick entry into the Dubai market, opening doors and opportunities that newcomers may struggle to enter.
Guiding business setup in Dubai with Marqueway
If you're considering starting a business setup in Dubai, Marqueway is here to provide expert guidance and support every step of the way. Our team of professional consultants has a proven track record of assisting entrepreneurs in establishing successful businesses in Dubai. With our knowledge and professionalism, we've streamlined the process of setting up a business in Dubai, making it easy and stress-free for you. This way, you can focus on growing your business while we handle the rest. The first crucial step in setting up a business in Dubai is obtaining the necessary business license. Dubai offers three types of business licenses: Mainland, Free Zone, and Offshore. The choice of license depends on your business activities and the associated benefits. Our Marqueway business setup consultants in Dubai are well-equipped to guide you through this decision-making process. We'll help you identify the most suitable business zones and navigate the procedures accordingly. Contacting Marqueway is the smartest choice you can make to ensure the success of your business setup in Dubai. Our expertise and personalized guidance will help you achieve your business goals efficiently and effectively. Let us handle the complexities while you focus on making your Dubai business venture a success.
Procedures of starting a business setup in Dubai
When it comes to starting a business setup in Dubai, Marqueway, your trusted business setup consultant, simplifies the process for you, making it both easy and cost-effective. If you have any doubts or questions about company formation in Dubai, don't hesitate to reach out to us anytime, and we'll be there to assist you every step of the way. Here are the key procedures involved.
Submitting the necessary documents for your company formation in Dubai is a critical step. It may initially seem daunting, but having the best business setup consultant by your side will ensure a seamless process. Submitting documents with accurate and up-to-date details will save you both time and money when launching your business setup in Dubai.
2) Obtaining Your Business License
The next crucial step in company formation in Dubai is obtaining the required business license. This step is of paramount importance, and precision in paperwork is essential to avoid potential penalties. Marqueway, with our team of professional business setup consultants, ensures precision throughout the process and assists you until you secure your business license in Dubai. We handle all legal frameworks and procedural standards in accordance with UAE business laws.
Marqueway's business setup consultants in Dubai have a dedicated team to manage visa processing and related services. We provide continuous support throughout the visa processing journey, saving you valuable time and resources.
Once all the necessary procedures are completed, the final step is to select the best bank that aligns with your business setup in Dubai. Marqueway, as the best company formation consultant in Dubai, has strong connections with top banks in the region. This connection ensures that you quickly acquire a bank account with various privileges, all facilitated in the most efficient manner possible.
Marqueway, the best Business Setup Consultants in Dubai
Count on Marqueway to guide you through every aspect of your business setup in Dubai, from initial document submission to securing a business license, handling visa processing, and assisting with bank account opening. We're here to make the process smooth and stress-free, allowing you to focus on building a successful business in Dubai.
Types of Business Setups in Dubai
There are three types of business setups in Dubai: Mainland, freezone and offshore.
1) Mainland Business Setup
Dubai mainland stands out as a top choice for business setup, offering numerous advantages. Opting for a mainland company formation in Dubai opens doors to a range of benefits, including:
Unlimited Business Activities: Enjoy the flexibility to engage in a wide range of business activities.
No Currency Restrictions: There are no restrictions on currency transactions.
Operate Across the UAE: Your company can operate from any part of the UAE.
Efficient Visa Processing: Streamlined processing of employment visas.
No Visa Limitations: No restrictions on the number of visas that can be issued.
Our services for mainland company formation in Dubai ensure a hassle-free experience, allowing you to establish your business effortlessly.
2) Freezone Business Setup
Marqueway, as your trusted business setup consultant in Dubai, facilitates the easy initiation of your business in any of the UAE's 50 free zones, all at competitive prices. Our comprehensive support includes:
Selecting the Ideal Free Zone: We assist in identifying the most suitable freezone for your business.
Office Space Location: Helping you find the optimal office space.
Licensing Assistance: Guiding you through the licensing process.
Trademark Registration: Facilitating trademark registration.
Accounting Services: Providing expert accounting services.
Our streamlined and transparent approach ensures a hassle-free company formation in Dubai free zone, whether you're considering Dubai Silicon Oasis, Shams free zone, or any other.
3) Offshore Business Setup
Starting an offshore business setup in Dubai presents a wealth of opportunities for entrepreneurs in the UAE. An offshore company in Dubai is registered for tax purposes in the UAE while conducting its core business activities beyond the nation's borders. The advantages of offshore company formation in the UAE encompass tax benefits, enhanced flexibility, confidentiality, and access to funding. Count on Marqueway, your dedicated business setup consultant in Dubai, to make your business aspirations a reality with efficiency and cost-effectiveness.
Business setup services in Dubai by Marqueway
When it comes to launching your business, Marqueway business setup consultants in Dubai are your unwavering partners. We offer a comprehensive suite of company formation services designed to shield you from errors, financial setbacks, and time-consuming hurdles. In the realm of business setup in Dubai, Marqueway is a name that resonates with trust and is frequently recommended by businesses across the spectrum. Below, we delve into some of the core services that Marqueway provides for seamless business setup in Dubai and the wider UAE.
Securing a business license is an imperative step for any enterprise aiming to succeed in the UAE. The process of obtaining a business license in the UAE involves navigating the intricacies of approvals from various ministries and departments, contingent upon your business's nature. Dubai offers three distinct types of business licenses: Mainland, Free Zone, and Offshore licenses. Mainland businesses, further sub-categorized into Commercial, Professional, and Industrial licenses, boast distinct merits. The journey toward obtaining a license demands meticulous adherence to procedural requirements to ensure a prompt issuance. Translation of all documents into Arabic by an authorized agency is requisite. The smallest of irregularities or discrepancies in your application can potentially lead to rejection. Trust our team of seasoned professionals to adeptly handle every facet of this process on your behalf, ensuring a streamlined path to your business setup in Dubai.
The UAE provides an array of visa options, tailored to diverse purposes of visit, encompassing business visas, tourist visas, employment visas, and more. Our comprehensive visa services span a spectrum, from tourist visas and investor visas to work visas, family visas, business visas, and even maid visas. Prior to embarking on the journey of obtaining a work permit or labor card, securing an entry permit, UAE identity card, and resident visa is a prerequisite. This intricate process involves coordination across multiple offices and departments. Our esteemed visa services are primed to deftly navigate this labyrinthine process, ensuring that every aspect, including the meticulous submission of forms in Arabic, signatures, and approvals, is executed with precision, culminating in the expeditious issuance of your visa
Finding a dependable local Emirati sponsor for your business setup in Dubai can be a daunting undertaking. Local sponsors must embody trustworthiness, given that all legal formalities and ownership agreements rest in the sponsor's name, inevitably giving rise to concerns. With Marqueway as your guiding force, those concerns can be laid to rest. We empathize with your apprehensions, and we are well-prepared to connect you with the most reliable sponsor for your company formation in Dubai. With our guarantee, you can cast aside sponsorship worries and channel your energy fully into the growth and development of your business. Feel free to consult our professional representative today for a deeper insight into our sponsorship services.
The significance of securing an office and commercial space of specific dimensions cannot be overstated when initiating a business in Dubai. Competent authorities conduct thorough inspections of the space before granting a business license in the UAE. It is advantageous to procure office and commercial space at competitive rates. Entrust us with the task of scouting the optimal office and commercial space tailored to your business requirements. We specialize in securing spaces in the most conducive locations for your business's prosperity. Drawing from a rich tapestry of experience in procuring the most suitable office spaces for diverse enterprises, we grasp the unique demands of each business and pinpoint the ideal location. You can rely on us to procure office spaces that not only meet your needs but also fit your budget seamlessly.
Brand Protection Services
Intellectual property registration assumes paramount importance for certain businesses. Our brand protection services in the UAE are engineered to fortify your brand and its distinctive attributes. Our comprehensive brand protection services encompass safeguarding trademarks, inventions, formulas, as well as copyright protection for creative works spanning art and literature. Marqueway assumes responsibility for all the official procedures entailed in brand protection, meticulously adhering to federal laws in the UAE. We fully comprehend the dedication and toil invested in conceiving trademarks, inventions, and artworks. Our adept team is poised to execute the necessary steps as per federal laws, ensuring the rightful acquisition of intellectual property rights, copyrights, and patents.
Company formation in UAE necessitates adeptly navigating an intricate web of governmental formalities and legal documentation. A liaison officer, vested with government authorization, spearheads the processing of documents, securing approvals and authorizations, and masterfully orchestrating this complex procedure. The efficient execution of these tasks within stipulated time frames calls for the expertise of a seasoned professional. You can confidently place your PRO services in our capable hands. A proficient PRO must deftly juggle multifaceted activities, encompassing employee-centric and business-oriented tasks, to ensure the swift establishment of your business. Simply share your requirements with us, and we will expedite the process without delay. Our PRO services are calibrated to make company formation in Dubai as hassle-free as possible, underscoring our commitment to your success.
Why Marqueway, your trusted business setup consultant in Dubai
In a short span of years, we've earned a reputation as one of the top business setup consultants in Dubai, thanks to the professional and cost-effective services we provide. We pride ourselves on delivering services that ensure your business setup in Dubai gets off the ground without a hitch. Every business setup comes with its unique procedures and paperwork, and we offer tailored guidance to each of our clients. Marqueway business setup consultants in Dubai bring you the best advice, backed by strong connections with the government of the UAE and a wealth of experience. You have the flexibility to choose services that align with your specific needs and budget, and we'll be there with you every step of the way. All it takes is a simple call  to experience a seamless start to your business setup in Dubai.