Setting up a business in Dubai
The dream of Setting up a Business in Dubai
Dubai's strategic location at the crossroads of Europe, Asia, and Africa makes it a global business hub. The city boasts a diversified economy, offering growth prospects across various sectors, from finance and technology to hospitality and
tourism. The government's commitment to fostering a business-friendly environment further enhances its appeal.
Business Structure Options
One of the first decisions you'll make when setting up a business in Dubai is choosing the appropriate business structure. The city offers several options, including Free Zone companies, Mainland businesses, and Offshore entities. Each structure has its unique advantages, catering to different business needs.
Free Zones in Dubai provide a tax-efficient environment and full foreign ownership, making them an attractive choice for many entrepreneurs. These zones are tailored for specific industries, such as technology, media, and finance, creating niche markets for businesses
If you seek a broader market reach within the UAE, consider setting up a Mainland business. While it requires a local partner who holds a majority share (51%), it allows for a wider range of business activities and access to the local market.
Dubai Offshore companies are ideal for international businesses looking to establish a presence without engaging in local trade. They offer tax benefits and ease of operations while maintaining a level of confidentiality

To operate legally, every business in Dubai must obtain the necessary licenses. The type of license you require depends on your business activity and location within Dubai. Ensure you adhere to the licensing regulations specific to your chosen industry.
Business Name and Branding
Choosing a distinctive and relevant business name is a crucial step in establishing your brand identity. Make sure your business name adheres to Dubai's naming regulations and accurately reflects your enterprise's nature before setting up a business in Dubai.
For those opting for Mainland businesses, it's important to find the right local partner. Building a strong and mutually beneficial relationship with your local partner can significantly contribute to your business's success.
Before setting up a business in Dubai, Selecting the right location for your business is vital. Dubai offers a wide array of commercial spaces, whether you're operating within a Free Zone or on the mainland. Ensure your chosen location aligns with your business goals and objectives.
Dubai's financial infrastructure is well-developed, making it easy to open a business bank account and manage your finances efficiently, also setting up a business in Dubai. Choose a bank that suits your business needs and maintain accurate financial records.
Dubai's tax-friendly environment is a significant advantage for businesses. While there is no corporate or personal income tax, it's important to remain compliant with local regulations, including labor laws and industry-specific requirements.
Why should you choose Marqueway?
The reason is simple: we have consistently maintained our position as the top business setup consultants in Dubai, UAE. Our ability to adapt to legal updates, keep our clients informed, and foster strong relationships with officials sets us apart from other consultants in Dubai. We are committed to providing the most budget-friendly services while delivering the best assistance in establishing a business in Dubai. Since our inception in 2018, Marqueway business setup consultants in Dubai have been instrumental in turning numerous entrepreneurial dreams into reality. We offer a comprehensive range of services for company formation in Dubai, including sponsor acquisition, trade license services, company liquidation, PRO services, and more. Our professional team works closely with government officials to simplify the process and reduce stress for our clients. By conducting thorough research and strictly adhering to UAE commercial company laws, Marqueway ensures that mistakes are virtually eliminated, ultimately saving you both time and money. We guide our clients through various business services in Dubai and the UAE, including company formation, license registration, accounting, and bookkeeping. Our extensive industry expertise empowers our clients to make informed decisions swiftly and address their most critical business challenges. If you are considering starting a business in Dubai, Marqueway business setup consultants in Dubai should be your top choice. With an impeccable track record and a commitment to providing exceptional services, we are the right partner to help you achieve your dreams in the desert of opportunities. Don't hesitate; give us a call, and we will handle the rest for you.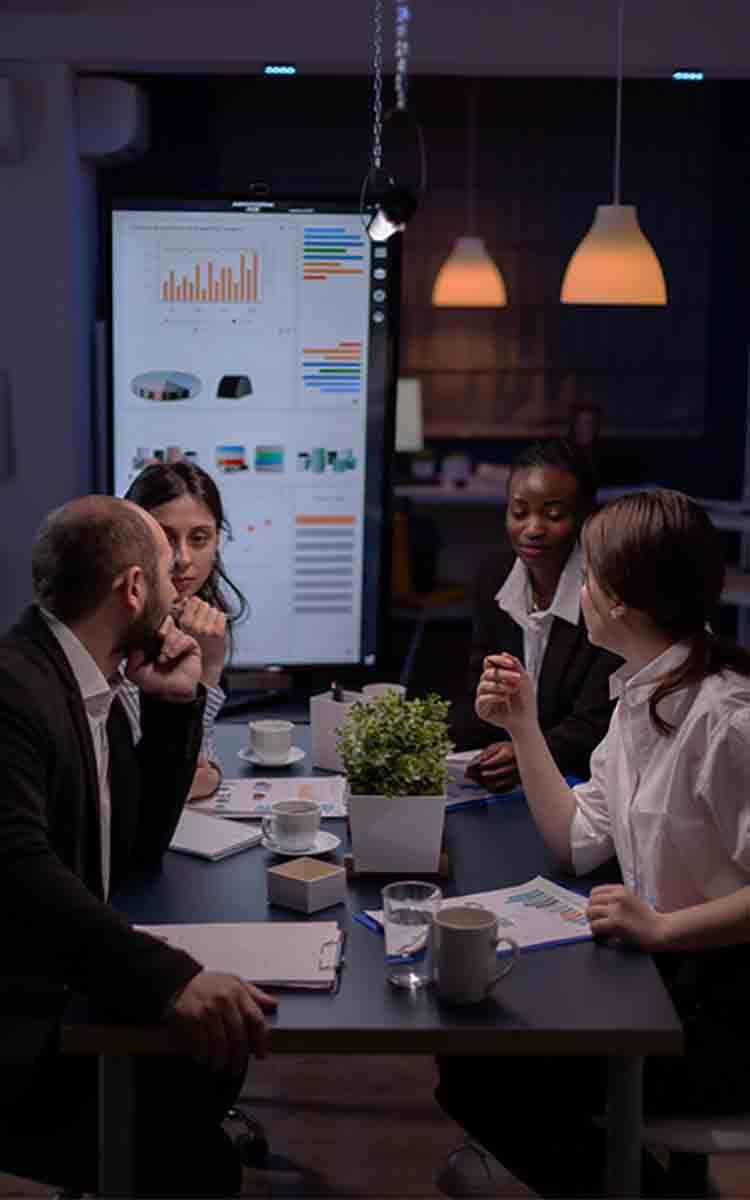 Would you like to start a business setup with us?
We offer various business set up services to mark your way into the world of business in the UAE. We are the best company for business setup in Dubai.