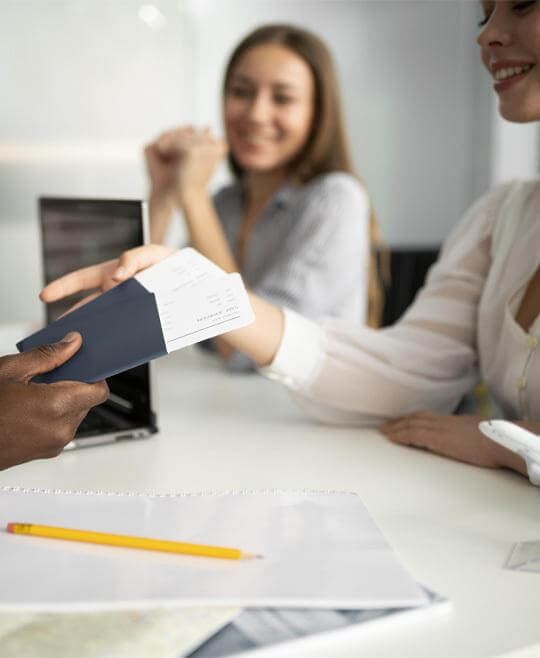 A Dubai Employment Visa, also known as a Dubai Work Visa, is a document that allows non-UAE residents to live and do work in Dubai, one of the United Arab Emirates' (UAE) most versatile and cosmopolitan cities. Obtaining a Dubai Employment Visa is a crucial step for foreign nationals seeking employment opportunities in Dubai. The Dubai Employment Visa is not just a travel document; it is your golden ticket to join the group of professionals who have chosen this majestic city as their new abode. Whether you seek to work in the bustling financial sector, contribute to Dubai's burgeoning technology sector, or provide your service in the world of hospitality, employment visa is the way to go.
Marqueway's business setup consultants in Dubai understand the profound significance of this Employment visa and are dedicated to guiding you through the intricacies of obtaining a Dubai Employment Visa, making sure a seamless transition into your new career in Dubai. We will serve as your trusted partner, offering expertise, support, and guidance to make your aspirations come to life in Dubai.
Key Details about Employment Visa by Marqueway's Business setup consultants in Dubai
There are certain common misconceptions regarding business setup consultants and that is bound to lead to misunderstandings and misinformed decisions. So, let's look at some of these mistaken beliefs about business setup consultants in Dubai 
Business setup consultants will help you avoid costly mistakes and save time. They provide their expertise to you for a justified amount of money for their services. The fees are justified because they have insights about business setup more than an average person.
2) Types of Employment Visas
Two of the various types of employment visas are:
Limited Contract Visa: This visa is issued for a specific job with a duration, typically ranging from 2-3 years.
Unlimited Contract Visa: This type of visa is for open-ended work contracts. It is typically renewable, and the duration is changeable.
3) Requirements for Eligibility
Here are some of the requirements to acquire a Dubai Employment Visa in Dubai:
Should be at least 18 years
Have a valid job offer from a UAE employer.
2-3 years of experience in the appropriate field.
Pass a medical examination
Clear a security check.
Have a passport with a validity of at least 6 months.
Skilled workers should have a bachelor's degree.
4)Documents required for Employment visa in Dubai
There are a set of documents that you must provide along with your employer. Marqueway's business setup consultants in Dubai has laid down some of the required documents. They are:
A passport with a validity of 6 months
Correctly filled application form
Applicant's passport size photograph
Application fee that should be paid by the employer
Entry Permit
Valid health certificate by a health institution in UAE
Required copies of your employment contract
Educational Certificates
Professional qualification certificates
Valid trade license of the company that is sponsoring you
Dubai Employment Visas are valid only for a certain period, after which they need to be renewed. Renewal processes can vary depending on the Visa type and the employer's policies. You can seek the help of business setup consultants in Dubai to go through your visa renewal process without any hassle.
Would you like to start a business setup with us?
We provide a range of business setup services to help you establish yourself in the UAE business landscape. We are the premier choice to guide you as you start your business setup in Dubai.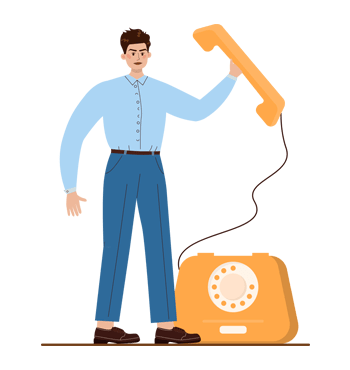 Edit Template