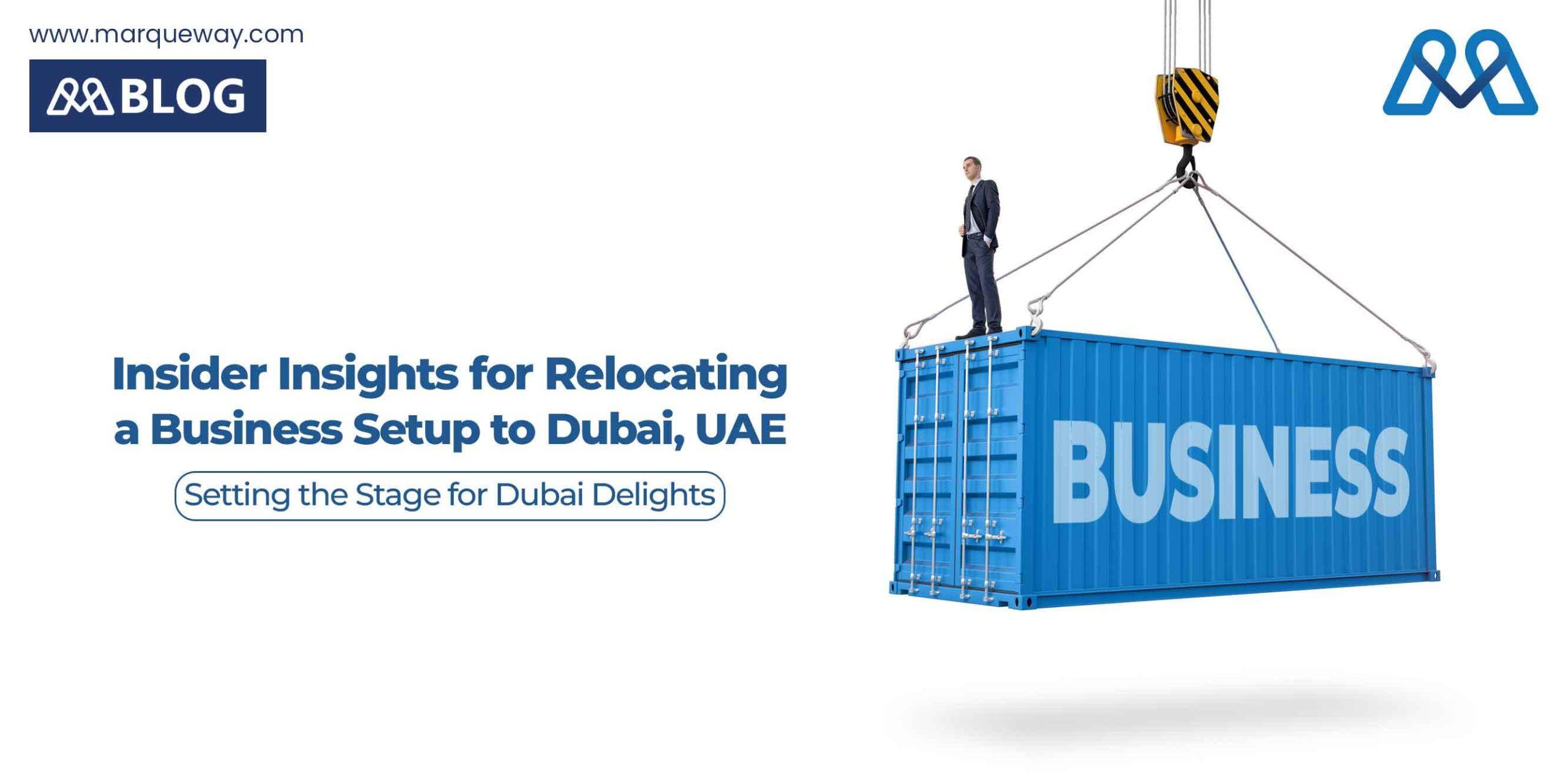 Unleashing your entrepreneurial spirit and entering the global marketplace has never been more enticing than through the remarkable landscape of business setup in Dubai.
As the crown jewel of the United Arab Emirates (UAE), Dubai beckons with its breathtaking beauty and unrivaled growth potential. Marqueway's transformative journey, from a humble corporate room to a thriving business setup, stands as a testament to the extraordinary success that awaits those who venture into this thriving city.
In this article, we delve into the essential considerations and opportunities that come with setting up a business in Dubai.
From its generous tax benefits to its streamlined procedures, Dubai is the fertile ground where your business dreams can take root and flourish. Get ready to explore the boundless possibilities that lie ahead!
To dive deeper into the subject of setting up a business in Dubai or relocating your business there and discover the wealth of information and insights, continue reading our comprehensive guide.
Dubai, The Land Of Business Dreams
Dubai, the epitome of business aspirations, offers an array of unparalleled opportunities and privileges for ambitious entrepreneurs seeking to establish their ventures in this thriving city.
With its enticing tax relaxations and business-friendly procedures, Dubai remains at the forefront of global business destinations, constantly attracting enterprises from around the world. Let's discuss more the exceptional advantages that await those who choose to relocate or start a business in Dubai.
Commencing on a business setup in Dubai unveils a realm of limitless possibilities, catapulting your enterprise to unprecedented heights. By selecting Dubai as your business destination, you embrace a strategic global hub that seamlessly connects the East and the West, granting unrivaled access to international markets.
Capitalize on Dubai's extraordinary tax benefits, including zero corporate and income taxes, propelling your profits to new horizons and providing the fuel for your ambitious endeavors. The streamlined procedures and business-friendly regulations ensure a seamless and efficient setup process, allowing you to swiftly establish your presence and dedicate your focus to what truly matters for you.
Yet, the advantages don't end there. Dubai boasts a vibrant and diverse talent pool, attracting skilled professionals from all corners of the globe. Immerse yourself in a cosmopolitan business ecosystem, where networking opportunities abound and collaborations flourish, driving your business to unparalleled success.
Moreover, Dubai's world-class infrastructure, encompassing state-of-the-art airports, extensive road networks, and advanced seaports, seamlessly connects you to global markets, ensuring smooth international trade and expansion.
In essence, choosing Dubai as your business destination unlocks a treasure trove of opportunities that set your enterprise apart. Unleash your entrepreneurial spirit and harness the advantages of Dubai's strategic location, exceptional tax benefits, streamlined procedures, access to top-notch talent, and world-class infrastructure. Dubai becomes the catalyst for turning your business dreams into extraordinary realities.
Steps Involved In Relocating Or Setting Up A Business In Dubai, UAE
The process of relocating or setting up a business in Dubai, UAE entails several crucial steps that ensure a smooth and successful transition into this thriving business landscape. Follow this comprehensive step-by-step guide to navigate the process with confidence and precision.
1. Conduct Market Research
Begin by conducting thorough market research to understand the business landscape, identify your target audience, and assess the viability of your product or service in Dubai. Gain insights into the competition, consumer behavior, and emerging trends to refine your business strategy.
2. Choose the Right Business Structure
Determine the most suitable legal structure for your business setup in Dubai, UAE. Options include mainland companies, free zone entities, and offshore companies. Each structure has its own set of regulations, requirements, and benefits, so carefully evaluate which one aligns with your business goals and objectives.
3. Select a Business Name and Reserve It
Choose a unique and memorable name for your business that complies with the naming conventions set by the Department of Economic Development (DED) in Dubai. Reserve the name to ensure its availability and initiate the registration process.
4. Secure Local Sponsorship
Depending on the business structure you choose, you may need a local sponsor or service agent who will act as a partner or liaison with the local authorities. Ensure you understand the terms and conditions of the sponsorship agreement and fulfill any financial or legal obligations associated with it.
5. Prepare Documentation
Compile the necessary documentation for your business setup in Dubai, UAE. This typically includes a business plan, passport copies of shareholders and partners, proof of address, and relevant licenses or permits. Work with a professional consultant or legal advisor to ensure all documents are accurate and complete.
6. Register Your Business
Submit the required documents to the appropriate government authorities, such as the DED or the relevant free zone authority, and pay the applicable fees. This step will lead to the issuance of your trade license, indicating that your business is officially registered and authorized to operate in Dubai.
7. Arrange Office Space
Depending on your business requirements, secure suitable office space in Dubai. Whether you choose a physical office, co-working space, or a virtual office, ensure it meets legal and operational requirements and complements your business activities.
8. Obtain Permits and Approvals
Acquire any additional permits or approvals specific to your industry or business activities. This may include sector-specific licenses, health and safety permits, environmental certifications, or permits for certain types of businesses.
9. Open a Corporate Bank Account
Open a corporate bank account with a reputable bank in Dubai. This will facilitate smooth financial transactions, manage funds, and establish credibility with clients and suppliers.
10. Hire Employees and Sponsor Their Visas
If your business requires employees, initiate the visa sponsorship process to legally bring them to Dubai. Understand the labor laws, visa regulations, and employee benefits to ensure compliance and build a strong team.
By following these steps, you can navigate the process of relocating or setting up a business in Dubai, UAE smoothly and efficiently. Remember to seek professional guidance, leverage local expertise, and stay updated with the latest regulations to ensure a successful business setup in Dubai.
What's Next?!
As you conclude this comprehensive guide on relocating or establishing a business setup in Dubai, you may find yourself pondering the crucial question: "What's next?"
In this regard, Marqueway emerges as the perfect solution. While conducting thorough research and familiarizing yourself with the intricacies of business setup procedures in Dubai is important, engaging the expertise of business setup consultants in Dubai, UAE can transform your aspirations into tangible achievements and alleviate any concerns you may have. With a passionate team by your side, you can confidently kick-start your journey to leave a mark in the vibrant world of Dubai.
So, if you possess the drive to make your mark in Dubai's business landscape, simply reach out to us. Marqueway will take care of the intricate details and ensure your business setup journey becomes a seamless and rewarding experience.
For unmatched support and guidance, entrust your ambitions to the trusted business setup consultants in Dubai, UAE – Marqueway. We will deal with the rest!