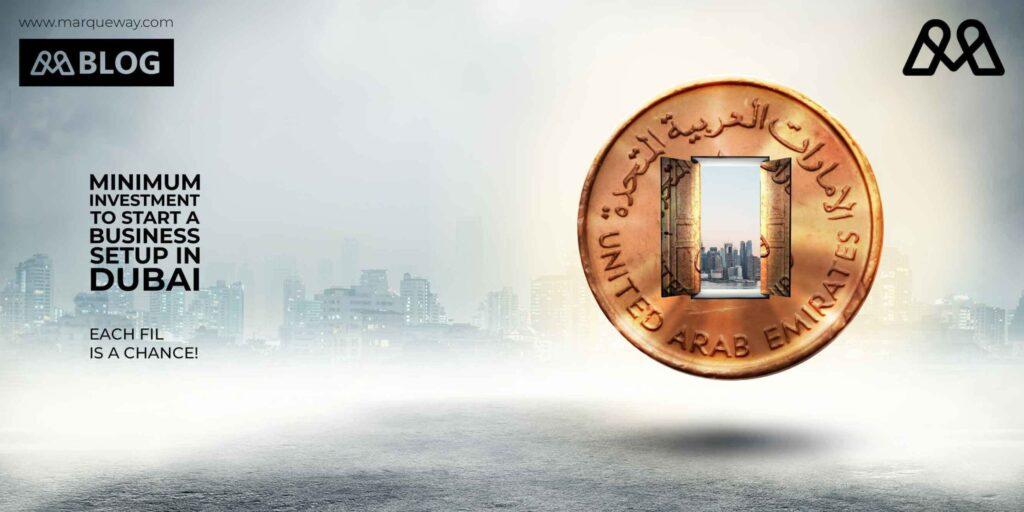 Are you aspiring to set up your business in Dubai but concerned about the costs? Fear not! Dubai has emerged as a leading technology and business hub, attracting entrepreneurs worldwide. Surprisingly, the expenses involved in starting a business here are comparatively lower than in many other international destinations. Dubai's business-friendly ecosystem ensures streamlined procedures and budget-friendly options, making it easier than ever to realize
Dubai's reputation as a global technology and business hub has captivated the entrepreneurial spirit of many. However, the notion that starting a business in Dubai is exorbitantly expensive is a misconception. In reality, the city offers cost-effective solutions for business setup compared to other major destinations worldwide. From simplified procedures to affordable options, Dubai is designed to facilitate a seamless setup process for entrepreneurs. Take advantage of the benefits of a free zone setup, where the expense of establishing a business is kept to a minimum. your entrepreneurial dreams. Consider starting your business in one of the free zones for low startup expenses and access to endless prospects in this bustling metropolis. Read more to learn about the minimum investment that you need to make to set up a business in Dubai.
Dubai: The best place to step up for your business
Whether you're running a small or large business, on a low or high budget, each prospect in Dubai offers unique advantages compared to other locations. The city boasts a plethora of business setup in Dubai alternatives, ensuring your entrepreneurial dreams can become a reality.
Dubai provides a diverse range of jurisdiction options for business setup, including mainland, free zone, and offshore setups. These areas welcome various business ideas and accommodate a wide range of investments, making it a flexible and attractive choice for entrepreneurs.
Moreover, the Dubai government is committed to keeping up with the latest changes and updates, facilitating a seamless business setup process. With its advantageous location, low company investment requirements, and pro-business legislation, Dubai stands out as the most sought-after business destination for investors worldwide.
Plan of action for a low-cost business setup in Dubai
When it comes to business setup in Dubai, the city offers a wide array of low-cost options to suit your needs. Whether you prefer a virtual setup or are considering free zone or mainland locations, Dubai provides numerous budget-friendly prospects for entrepreneurs. Both free zones and mainland areas offer affordable spaces for your company, catering to various business activities.
Each location comes with its own set of privileges that entrepreneurs can leverage based on their business requirements. To learn more about the benefits of each location, check out our previous blog "Setting Up a Business in Dubai Mainland, Offshore and Freezone: Things to Know."
For a hassle-free and cost-effective business setup in Dubai, consider seeking guidance from reputable business setup consultants. Marqueway stands out as one of the best consultants in the city, ensuring you find the perfect budget-friendly location for your business. Take the first step towards your entrepreneurial journey and explore the wealth of opportunities Dubai has to offer.
What budget do you need for starting your business setup in Dubai?
When it comes to business setup in Dubai, the required investment varies based on several factors, such as the nature of business activities, the scale of the venture, and the chosen location. Let's explore the minimum investment needed for setting up businesses in Dubai's Mainland and Freezone regions.
Mainland Business Setup
For service-based companies in Dubai Mainland, the lowest investment required is approximately AED 18,500. Additionally, Mainland offers various locations to choose from, catering to your budgetary constraints.
Freezone Business Setup
Dubai Freezone stands out as a budget-friendly option for entrepreneurs. With an investment of around AED 13,000, you can initiate your business setup with a modestly equipped office, making it highly cost-effective compared to other global business destinations. The minimum requirement for investment depends on your specific business activities.
Whether you wish to start a small business with an investment of nearly AED 10,000 or a larger company with stocks and a budget of AED 2 million, the choice lies with you. Make an informed decision considering your business goals and requirements. For expert guidance on moving forward with your chosen budget, rely on trusted business setup consultants in Dubai.
Remember, the investment needed for business setup in Dubai can differ based on various factors, so it's crucial to seek professional advice and stay well-informed before setting up your entrepreneurial journey.
The Closure
As we conclude our blog on the tensions surrounding the budget for starting a business setup in Dubai, rest assured that each file you possess holds significant value as you go on your entrepreneurial journey. Going through the business world in Dubai may seem daunting without sufficient guidance. That's where Marqueway, a reputable business consultancy in Dubai, comes into play, providing incomparable support for establishing businesses of all sizes.
With a focus on minimal investments and budget-friendly consultancy services, Marqueway ensures your dream venture flourishes in this vibrant city. For further details and assistance with your business setup in Dubai, don't hesitate to contact us at +971524286555. We are committed to being by your side every step of the way.