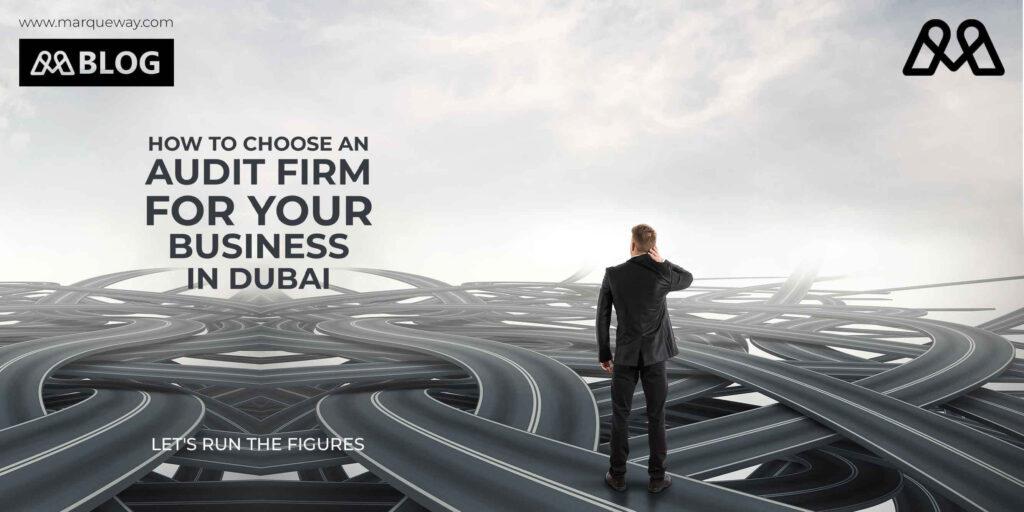 Choosing an audit firm for your business setup in Dubai is a pivotal decision that demands careful consideration. Aiming for the optimal fit is essential, as the right audit firm can significantly alleviate concerns and streamline your business operations. However, the process of selecting the ideal audit firm requires a more in-depth exploration to arrive at the best choice. Collaborating with professional business setup consultants in Dubai can offer valuable insights into identifying the most suitable audit partners. Before going into this, let's check out how to effectively identify the perfect audit firm for your Dubai-based business setup. Uncover more insights as you continue reading!
Checklist to follow before confirming the audit firm for your company
When looking for an audit firm in the UAE for your business setup in Dubai, it is necessary to follow a rigorous checklist that covers a variety of crucial elements. Each point is critical to making an educated selection that is in line with your company's financial reporting accuracy and compliance requirements.
Firm Reputation and Experience
Begin by researching the audit firm's reputation in the market. Probe into its track record and history of successfully serving businesses in contexts similar to yours. This initial step helps establish the firm's credibility and competence.
Industry Expertise
Look for an audit firm that possesses industry-specific expertise. This knowledge is invaluable, as it ensures that the auditors understand the nuances of your industry, enabling them to effectively navigate the unique financial and regulatory challenges your business may face.
Licensing and Accreditation
Verify the firm's licensing and accreditation. This step is crucial to ensure that the firm operates legally and is recognized by relevant authorities and regulatory bodies in the UAE. These accreditations serve as indicators of the firm's professionalism and adherence to standards.
Qualifications and Credentials
Assess the qualifications and credentials of the audit team. Make sure that the auditors hold relevant certifications, such as Certified Public Accountant (CPA) or Chartered Accountant (CA), which underline their competence and expertise in the field.
Range of Services
Consider the breadth of services offered by the firm beyond audits. A firm that provides additional services like tax advisory, consulting, and risk management can potentially offer comprehensive financial support that goes beyond basic auditing.
Understanding of UAE Laws and Regulations
Ensure that the firm possesses a deep understanding of UAE's financial regulations, including any specific requirements like VAT compliance. This knowledge is vital to ensure your company's financial reporting aligns with the local regulatory framework.
Communication and Reporting
Effective communication is key during the audit process. Clarify how the firm communicates audit findings, progress, and challenges. Regular updates can help maintain transparency and address any issues promptly.
Contract Terms and Conditions
Thoroughly review the terms and conditions of the engagement contract before finalizing your decision. Clear understanding of the contract terms ensures a smooth working relationship.
Why choose an auditing firm in Dubai
Stricter Regulatory Environment
Dubai operates within a well-defined legal and regulatory framework, including international accounting standards and UAE-specific regulations. An experienced auditing firm can help ensure your business setup in Dubai with these standards, minimizing the risk of penalties and legal issues.
Access to Expertise
The city hosts a pool of skilled professionals with expertise in various industries. Choosing a local auditing firm grants you access to specialized knowledge that can be tailored to your industry's unique requirements.
VAT Compliance
With the implementation of Value Added Tax (VAT) in the UAE, maintaining accurate VAT records and compliance is crucial. A local auditing firm can assist in ensuring your business adheres to VAT regulations and avoids potential pitfalls.
Tailored Solutions
An auditing firm in Dubai can provide solutions that are tailored to the local market and regulatory environment, ensuring your business's financial strategies are well-aligned with the region's dynamics.
Reputation and Credibility
Dubai's competitive business landscape encourages auditing firms to maintain high standards of professionalism and competence. Choosing a well-reputed firm can enhance your business's credibility and build trust with stakeholders.
Potential for Growth
As your business grows, your financial needs may evolve. Partnering with a local auditing firm allows for a long-term relationship where the firm can adapt to your changing requirements and provide valuable insights for sustainable growth.
Market Insights
Local auditing firms are often well-informed about market trends, economic developments, and changes in regulations. This insight can help your business make informed decisions and seize opportunities.
Prior to establishing your business setup in Dubai, it's crucial to ensure that you've secured the services of a top-tier audit firm that can provide valuable business insights. As highlighted earlier, it's imperative to fully harness the benefits offered by a reputable firm known for its exceptional services.
Wrapping Up
Marqueway stands out as a premier tax consulting option, making it an ideal choice for your needs. Our comprehensive package extends from transforming your business concepts into tangible realities to providing expert guidance for optimizing your profit margins. Leveraging our strong rapport with governing bodies and extensive experience in tax consulting, we're adept at turning your challenges into triumphant solutions. At Marqueway, we seamlessly convert regulatory compliance into substantial business expansion. Reach out to us with a simple call, and we'll promptly be by your side, ready to assist.