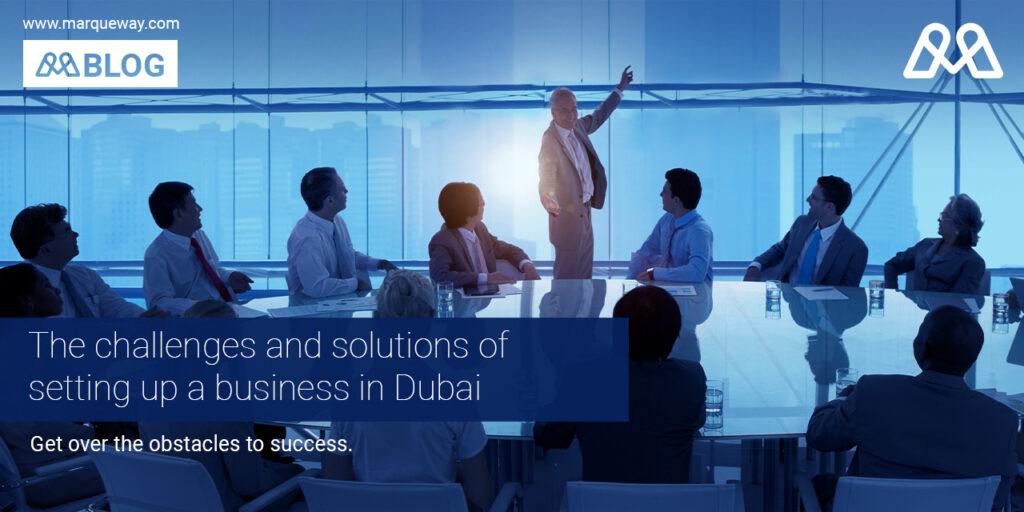 We have long stated that Dubai is the ideal entry point to the global market. It's an unavoidable reality for any prospective business enthusiasts to ascertain a firm or establish a branch in Dubai in order to excel. Dubai has several benefits, including the greatest aviation facilities, global recognition, ease of cooperating with all developed nations, and the best economy in which to carry out business. These advantages cannot be taken for granted. To obtain recognition as a company leader in Dubai's Economy, time and diligent preparation are required. However, if you are a career-driven and focused business enthusiast, Dubai offers a broader scope in the commercial industry and might have the greatest reach an economy can provide.
If you put in the most effort possible, opening a business in Dubai is a simple procedure. There will be numerous obstacles to overcome on the route to success. Nothing comes easy to us, and what comes effortlessly does not stay with us forever. Establishing a business in Dubai is exactly the same. We will not proceed in light of the difficulties. The answers to these queries should be valued. Let's look at the challenges and answers for setting up a business in Dubai.
Let's begin our talk by numbering and outlining the difficulties. To prepare you for the challenges ahead, we shall detail the impediments to success. As a business consultant in Dubai, we will explain how to overcome such obstacles later in the blog.
1. Setting up a business in Dubai and the legal entities
A thorough legalization process should be carried out correctly and consistently for the proper operation of the company established in Dubai. Dubai's corporate world revolves around rules and regulations, which makes the company process simple and free of scams. Each company requires a company license to operate. The operational zones are divided into two categories: free trade zones and onshore jurisdiction. Both operational zones have quite distinct legislation.
Free Trade Zone
Foreign entrepreneurs can own 100% of their businesses in free zones. With 20 free zones, Dubai has the most of any other Emirates. There are at least two free zones in each Emirate. Freezone firms can only conduct business within the freezones or on a global scale. There are rules and regulations specific to each free zone, as well as others that apply to all. The most crucial thing to accomplish is to thoroughly understand rules and regulations. Before submitting a business license application, the whole company's operations must be planned. It should be appropriately communicated to the officials, and no extensions should be granted after obtaining the license from the authority. The process of transferring the license is time-consuming. A minor error might have serious consequences.
Main Land Jurisdiction
Aside from the Free Zone, Onshore Jurisdiction is governed by Federal legislation, and regulatory agencies are overseen by the Ministry of Economy in each Emirates. Setting up a business in Dubai differs from doing it in a Free zone. Representative offices, branch offices, and limited liability companies (LLCs) are the most common types of firms that fall under onshore jurisdiction. Doing business onshore allows you to do transactions within the UAE.
2. Selecting the right location
An essential first step is determining the optimal location for your company. It plays a vital part in establishing the foundation of your company's success. The site should be chosen based on the company's activity and must be legally permissible. Having the best office space is the most fundamental element of a companys formation in Dubai. You'll need to rent a business space, and you'll want to make sure it's in a viable region for your enterprise. The size of the facility should be influenced by the characteristics of the business. Finding the perfect premises for setting up a business in Dubai is indeed not trivial.
3. Submitting the documents
Following the selection of the optimal location for setting up a business in Dubai, the acquisition of all necessary documents should be completed. Each business zone in Dubai requires a distinct set of legal documents. The documentation process should be appropriately safeguarded in accordance with the rules; otherwise, the procedure will take an inordinate amount of time. Every document should follow the properly acknowledged pattern, and the legal languages that are allowed by the authority are Arabic and English. The legal procedures for obtaining business licenses, work permits, bank accounts, and visas differ, and should be handled by professionals. A mistake might bring a slew of problems when it comes to setting up a business in Dubai.
4. Money management
When establishing a company in Dubai, appropriate planning should be included in the budget, as should its money monitoring, which should be professionally managed by experts. Dubai is a city brimming with cash. This not only lowers the chances of becoming a successful businessman but also raises the chances of a catastrophic disaster. As a result, good money management might create a more defined framework for the organization. At the end of the day, money is the most important factor for a business. Proper money management combined with clever management abilities propels the organization to the pinnacle of prosperity. Numerous strategies are catered to by intelligent business setup consultants in Dubai. Professional business consultants effortlessly deliver the paradigm shift on strategies. As a result, money management is a highly professional responsibility rather than a simple skill to master. The challenge of money should be managed by qualified professionals.
5. Organized work culture
The greatest obstacle your business acumen encounters is the complete administration of business setup in Dubai. Out of all the struggles with documentation, not having a well-organized and competent crew is the last thing you want to fail at. A significant amount of research should be conducted in order to find the best employees for the Dubai-based organization. Dubai is a fast-paced and ever-changing city. Keeping up with developments and being organized is a difficult act to follow. The task of remaining organized in a business setup in Dubai is necessary. Technology could be properly applied for an organized work flow.
There are no magic spells for business success; instead, organized work and combined hard work are the ultimate business magic wands. Employee management and work management are coherent with each other. Dubai is a world of diversity. Individuals from around the world fly to Dubai for better opportunities. Finding the right picks and handling them with ease and expertise will ignite the business.
6. Understanding cultural values.
Dubai is a location where cultural values are highly respected. Cultures have layers and values that are at the heart of all belivers. They have an impact on how individuals behave, how they interact, and what their priorities are. Diverse cultural and religious values are strongly protected in a place like Dubai. Disrespect, cultural hate, or religious hatred have no place here. While the city promotes broad principles and individual liberty, it also has a significant Islamic tradition. Respecting and functioning within the Dubai corporate structure is a task that every legitimate firm can meet.
How do you overcome the challenges of setting up a business in Dubai?
As we mentioned in depth, there are hurdles and certain tensions in setting up a business in Dubai. However, spontaneity and exceptional entrepreneurial abilities may help in overcoming the most complex business challenges. The ultimate goal of business is not pleasure; rather, it is the pure qualities of brilliance and good profit that propel a firm to success. As a result, a good entrepreneur can fix half of the issues.
But what about the other half? What about the legalities and formalities? Marqueway can assist you in guiding your business setup in Dubai through smooth legal procedures and stress-free company registration. Having a business consultant in Dubai can help you overcome a big obstacle on your road to success and stability. Marqueway has assisted many aspiring businesses on their journey in Dubai. Call now for assistance in setting up a business in Dubai.