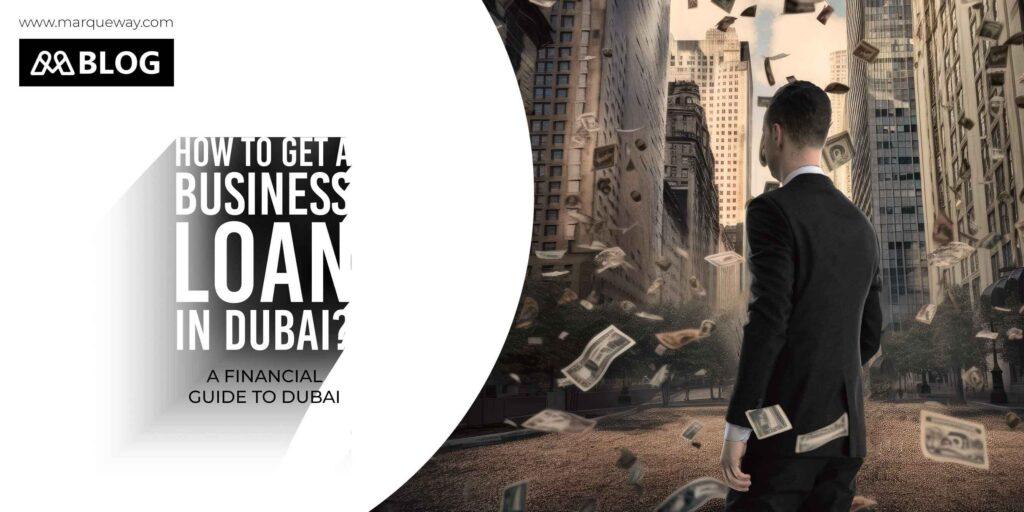 A financial guide to Dubai for getting a Business Loan in Dubai
Setting up a business in Dubai is a widespread aspiration, with many individuals continuously envisioning the expansion of their enterprises on a global scale. Dubai's advantageous location and constantly evolving infrastructure make it an appealing destination for both residence and business establishment. However, the journey towards realizing this dream of prosperity necessitates thorough planning and research.
One of the initial concerns that arises is the financial requirement for initiating a business setup in Dubai. Fortunately, there are numerous avenues to secure funds through loans in Dubai. Business loans are now accessible at competitive rates for both local and international entrepreneurs looking to establish their business ventures in Dubai.
Here we are trying to discuss the complete process of applying for a business loan in Dubai.
Things to think about while applying for a business loan in Dubai
Business loans are available from various banking institutions in Dubai, catering to aspiring entrepreneurs and investors. These loans feature reasonable interest rates and can be secured with or without collateral. The approval process for securing a loan without substantial financial backing depends on factors such as the type of business, associated risk factors, and the loan amount requested. Business loans in Dubai serve either to launch entirely new ventures or to elevate existing ones. To determine eligibility for your chosen loan, follow these steps
Understand Bank Requirements:
Begin by comprehending the eligibility criteria established by the bank.
Ensure that you meet all the specified terms and conditions.
Undergo a Bank Investigation:
Even if you meet the initial requirements, the bank will conduct an investigation into your financial standing.
Loan approval will hinge on the findings of this investigation.
While different banks may have varying criteria, there are fundamental prerequisites common to most banks:
Age Requirement:
The loan applicant must be at least 21 years old.
Financial Account Details:
The applicant must provide details of their current or savings account for the past 6 to 12 months.
Business Operational Period:
The business should have been operational for a minimum of 1 to 2 years, depending on the bank's requirements.
Offshore Company Associations:
Loans are more accessible for businesses affiliated with offshore companies, such as branches or representatives.
Minimum Annual Turnover:
The business should demonstrate an annual turnover of at least 1 million AED at the time of applying for the business loan.
By adhering to these points and meeting these criteria, you can enhance your chances of obtaining a business loan in Dubai.
Types of Business Loans in the UAE
In the UAE, there are several types of business loans available to cater to the diverse needs of entrepreneurs and businesses. Before choosing a loan, it's essential to understand the options available to secure the funds you need quickly. Here are some notable types of business loans in the UAE:
Standard Loan
A standard business loan in Dubai typically comes with specific conditions.
Repayments are made in fixed monthly installments.
These loans can have both fixed and variable interest rates.
Loan amounts and interest rates can often be negotiated with the lender, providing some flexibility.
Islamic Loan
Islamic finance adheres to Sharia law, making it an important consideration for businesses in the UAE.
This type of loan is interest-free and follows ethical and moral principles.
Instead of traditional interest, the bank shares in the available profits generated by your business.
Small Business Association (SBA) Backed Loan
If your business loan applications are frequently rejected, the SBA-backed loan can be a viable option.
This loan is supported by the UAE government, offering more security to lenders and potentially making it easier for businesses to access financing.
It's particularly beneficial for small businesses seeking financial assistance.
These different types of business loans in the UAE cater to various financial needs and preferences. It's crucial to carefully assess your business's requirements, financial situation, and ethical considerations to choose the most suitable loan option. Additionally, consulting with financial advisors or experts can help you make an informed decision regarding the best financing solution for your business setup in Dubai, UAE.
Documents needed to claim business license in Dubai
Passport copy of loan applicant
Bank statements from the past 6 to 12 months
Copy or original of Articles of Association
Copy or original of Power of Attorney
Copy or original of Memorandum of Association.
Home residence tenancy agreement.
List of employees from the Ministry of Labor.
Methods for Improving Business Loan Eligibility in Dubai
To improve your eligibility for a business loan, consider the following methods:
Maintain a High Credit Score:
Aim for a credit score above 750, as a good credit score demonstrates your creditworthiness to lenders.
Ensure timely payments of all financial obligations, including loans, debit card dues, and credit card bills.
Avoid missing any EMI due dates to maintain a clean payment history, which significantly enhances your chances of securing a business loan.
Limit Loan Applications:
Be cautious about submitting multiple loan applications to different lenders, as this can negatively impact your creditworthiness.
Each loan application generates a credit inquiry, which can lower your credit score temporarily.
Consider Longer Repayment Tenure:
Opt for a longer repayment tenure, when possible, as it leads to lower Equated Monthly Installments (EMIs).
Lower EMIs make it easier to manage debt, which can be attractive to lenders when assessing your loan eligibility.
Why Marqueway business setup consultants in Dubai
Marqueway has established strong connections with esteemed banks in the UAE, positioning us as the best consultants for business setup in Dubai. Undoubtedly, a knowledgeable advisor can connect you with optimal loan options tailored to your business needs and secure them from the most suitable bank. Marqueway offers 24/7 support to streamline your processes and alleviate any concerns. Feel free to reach out to us without hesitation