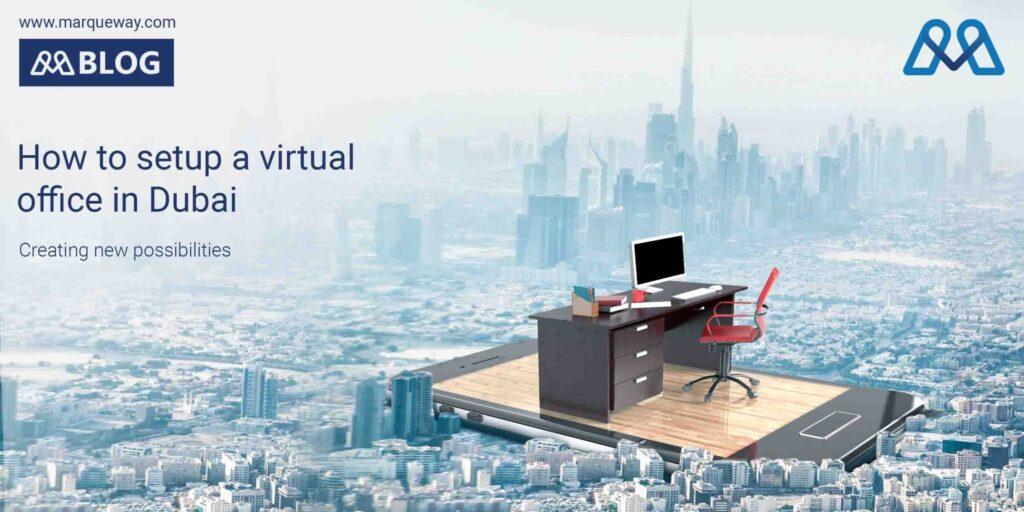 The conventional methods of establishing a company setup in Dubai have all been rendered obsolete by the business-friendly atmosphere and novel ideas for making the process easier. Dubai continually comes up with some innovative concepts that unquestionably elevate the city to a higher level. Operating a company setup in Dubai has now become the most cost-effective and stress-free approach. Compared to other wealthy nations, Dubai's company formation procedures are among the most lenient.
Previously, people considered Dubai and the UAE as the most expensive places to start a business or relocate. However, as the years went by, they switched from oil production to company setups as their primary source of revenue. In this region of the world, there are many appealing possibilities for your budget and business plans. Now that the door to the world market is wide open, all you have to do is step up.
Let us plan it for you
Innovations in business setup procedures are constantly taking place in Dubai. The most recent invention to hit the country is virtual offices. Virtual workplaces gained widespread acceptability after the COVID scenario and haven't looked back since.
Setting up a virtual office in Dubai is becoming a popular option for entrepreneurs and enterprises wishing to create a presence in the region without incurring the expense and commitment of acquiring physical office space. This article will discuss what a virtual office is, why opening one in Dubai is advantageous, and the procedures needed to do so.
Virtual offices do not have a physical address, yet they function as a single entity to provide service for consumers. Startups and small firms who aim to save overhead are especially fond of this sort of arrangement. The development of online office productivity tools and services, such as videoconferencing, has contributed to the expansion of virtual workplaces.
Businesses may get a real address and office-related services from a virtual office without incurring the costs of a long lease and administrative employees. Employees may operate remotely with a virtual office while still having access to amenities like a mailing address, phone answering services, online meeting spaces, and videoconferencing.
Benefits Of Setting Up A Virtual Office In Dubai
1. The best atmosphere for workers.
It's a welcoming atmosphere for both companies and employees, and it allows them to save time and effort on commuting. And as a result, it assists the city in reducing pollution and traffic, which has further positive effects. On the other side, it is also a supportive environment that aids in stress reduction for your workers and employees.
2. Cost-Effective.
Moreover, virtual office leasing in Dubai is regarded as a cost-effective choice for many investors looking to save money. In fact, due to their extremely low cost, even seasoned business owners and investors look forward to hiring virtual offices. As a result, anyone may easily get a place of this kind, but notably new investors and businesses.
3. Explore the benefits of physical offices as well.
Although it doesn't offer actual office space, it may give your company a professional appearance by giving you a business phone number. To appear even more professional, you may also order fax and voicemail services in addition to a phone number. And in other situations, virtual offices may come with services to take care of these aspects for you, enhancing the productivity of your company.
4. Recruit the best employees from across the globe.
Also, you may hire bright individuals from all around the world to work for your business. There are no restrictions on your ability to hire foreign workers when you operate remotely utilizing a virtual office. Due of the amenities your workplace offers, you may also give them a flexible schedule and a variety of payment options.
5. Establish a business setup in Dubai without physically being there.
For company owners and entrepreneurs looking to create a presence in the area, setting up a virtual office in Dubai is a popular and affordable choice. Without having to pay for actual office space, a virtual office gives companies a distinguished location and additional services like mail forwarding, phone answering, and meeting rooms.
We'll now look at the procedures for setting up a virtual office in Dubai as well as some of the advantages.
The initial stage in the process is to determine what sort of business activity will be conducted remotely. It is crucial that you, as an investor, fully comprehend what actions are permitted to be carried out practically in accordance with the laws established by the government before embarking on a certain economic activity.
The next step in this procedure is to pick a name for your firm before submitting an application for a virtual business license. The naming standards that have been established must be considered when choosing a name, and you, as an investor, must ensure that the name chosen for the firm complies with them and does not contravene them.
When the aforementioned two procedures have been carried out in accordance with the rules, it is time to submit an application for a Dubai virtual business license. The application must be filed with a number of supporting papers, including a copy of the applicant's passport, proof of address, evidence of tax residency, a current photograph, and the application in its entirety with the applicant's name written in Arabic.
Let's take a look at how business setup consultants assist you in having a virtual office.
With the assistance of business consultants in Dubai, you can set up a virtual office in a variety of ways. Here are some of the major areas where they may offer essential assistance:
Legal and Regulatory Compliance: Business consultants in Dubai may guide you through the legal and governmental procedures for establishing a virtual office there. They can provide you with guidance on the required licenses and permissions you must get as well as the numerous rules you must follow.
Banking and Finance: To make sure that your virtual office runs smoothly and effectively, business setup consultants in Dubai may also assist you in setting up bank accounts, managing your funds, and offering financial guidance.
In our previous blog, we discussed the procedures for establishing a business setup in Dubai.
For more details, contact Marqueway now.