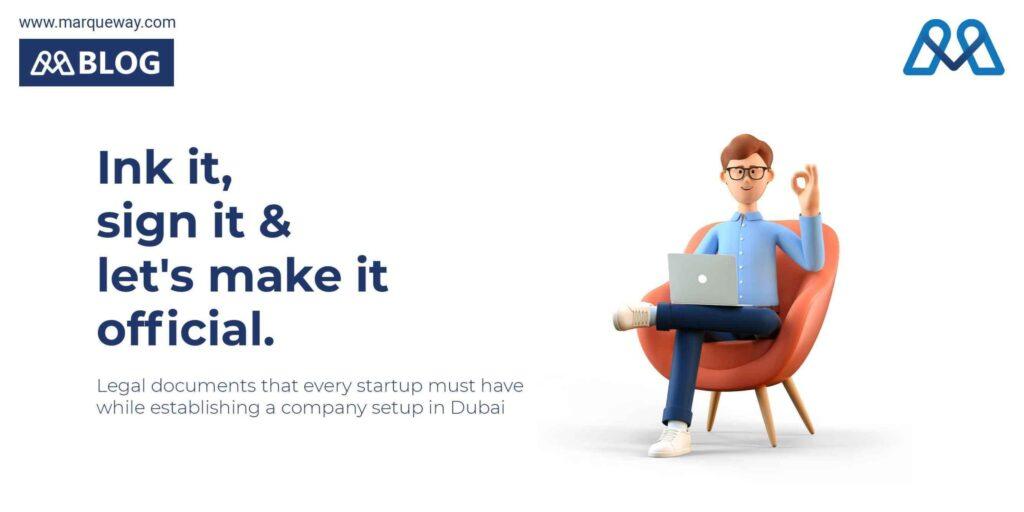 A company setup in Dubai is one of the finest options for a budding entrepreneur to enter the global market and grow further as a business. It may be both an intimidating and exhilarating experience for all entrepreneurs to take advantage of the numerous prospects that abound in Dubai. This is surely a gem of a destination for everyone, from the captivating lifestyle to heaven in business. Due to the ongoing expansion of Dubai's business environment, the chances of becoming a successful business owner are rather high these days.
The procedure for establishing a business setup in Dubai begins with applying for a license and receiving the necessary legal documentation from the authorities. An ambitious entrepreneur who is completely new to the industry may find this to be difficult. The complete process and the protocols for establishing a business setup in Dubai can be assisted by business setup consultants in Dubai. It's not as difficult as it appears; all you have to do is take the first step.
There are a few aspects to think about before stepping foot in the Dubai business world. In order to ensure a seamless business setup in Dubai, legal processes and documentation must be carefully organized. In this article, we will go through the documentation that you will need to prepare before establishing a company setup in Dubai.
Important Legal Documents Every UAE Business Owner Needs
When it comes to launching a business setup in Dubai or remaining mindful of necessary renewals and regulatory changes, you'll need a few pieces of information on hand. Let's examine a few of them in further detail:
1. Trade License
A trade license is the most significant document that a firm requires to function legally. That is just like a person's birth certificate. When a business is founded in the UAE, it will have comprehensive formal documents that derive the functions and information of the firm, which is a trading license.
An organization must have a trade license in order to legally operate and engage in business operations inside the United Arab Emirates (UAE). The Department of Economic Development (DED) in each of the United Arab Emirates' seven emirates issues this license.
A company must fulfill specific DED standards in order to get a trade license. Depending on the kind of commercial business and the Emirate in which the firm conducts business, different regulations apply. In general, a firm must have a physical office in the UAE, a UAE national as a sponsor or partner, and financial viability proof.
2. By-Laws
Bylaws are the comprehensive outline of a company's responsibilities and works that go through the procedure. The by-laws of a firm serve as a model for its governance, outlining the responsibilities, duties, and obligations of people in key positions, such as the board of directors and those with significant control or influence. These roles may fluctuate as the organization grows and evolves, necessitating adjustments to the bylaws.
The rules should be precisely specified and executed on a clear and strong chord when it comes to business setup in Dubai. The by-laws should only be subject to amendment by the designated authority, and the name of the authority should be included on the document. The license should also specify any other owners or business partners, including their names, nationalities, shareholdings, and the capital of the firm.
A memorandum encompasses corporate governance, shareholder rights and obligations, officers and management, financial reporting and audits, and bylaw modifications. When creating a business setup in Dubai, these essential requirements must be expressly covered in a bylaw.
It is crucial to remember that a UAE company's bylaws must adhere to the rules outlined in the UAE Commercial Companies Law and any other pertinent regulations. Penalties and fines may apply if these rules are not followed. In order to keep the bylaws current and effective, they should also be reviewed frequently and modified as required.
3. Trademark registration certificates
Each company should have its own identity, and a trademark is a passport to ensure it. The identification and branding of a firm encompass more than simply the company name; they also include things like slogans, logos, and other components of your brand. A trademark should be used to safeguard this distinctive identification so that it will never be copied or imitated.
For any business wishing to safeguard its brand and stop competitors from using identical marks that can confuse customers, trademark registration in Dubai is an essential first step. Federal Law No. 37 of 1992 on Trademarks and Commercial Indications governs the trademark registration procedure in the United Arab Emirates, which is overseen by the Ministry of Economy.
The procedures for getting a trademark will be quite complicated if the knowledge is not compacted to its maximum extent. The best course of action is to engage company setup consultants in Dubai to ease the process and accelerate its progression.
4. Immigration Establishment Cards
The Immigration Establishment Card (IEC), which is required in the United Arab Emirates (UAE), must be obtained by businesses that wish to sponsor the visas of their international employees. The General Directorate of Residency and Foreigners Affairs (GDRFA) issues the IEC as evidence that the business is permitted to sponsor foreign employees.
In order to avoid any fines, the IEC must be renewed before its three-year expiration date. A valid IEC is crucial for businesses since it certifies that they are qualified to sponsor the visas of their international personnel. Fines and other penalties will apply if an IEC is not obtained or renewed.
Companies cannot apply for work visas and, therefore, cannot recruit individuals from outside the GCC without the immigration establishment card. It is significant to note that the immigration establishment card has a three-year validity period for mainland enterprises and a one-year validity period for those located in free zones.
5. Non-disclosure Agreement
A non-disclosure agreement (NDA) is a contract between two or more parties that tries to safeguard any secret information transferred between them. NDAs are frequently used by businesses in the UAE to protect their intellectual property, trade secrets, and private information.
To create an NDA, the parties engaged in the agreement must be identified, and the secret information that will be safeguarded by the agreement must be specified. The NDA should outline the agreement's objectives as well as the justifications for why the parties are required to exchange private information.
The NDA should also spell out each party's duties, such as their duty to keep any confidential information private and not share it with any other parties without their approval. The NDA may also contain clauses that specify how the sensitive information will be handled at the conclusion of the contract or in the event that it is revoked.
Lastly, it is crucial to make sure that the NDA is signed by all parties involved and that it conforms with UAE laws and regulations. Because NDAs are legally enforceable contracts, anyone who violates them faces the possibility of incurring repercussions in court.
6. Ministry of Labor Cards
The Ministry of Labor (MOL) cards are mandatory identity cards in the United Arab Emirates (UAE), which businesses must get for their employees. The MOL card serves as documentation that the employee is legally permitted to work in the UAE and is registered with the Ministry of Labor.
Companies must register their employees with the Ministry of Labor and supply appropriate information, such as the employee's passport and visa data, employment contract, and wage information, in order to acquire a MOL card. The MOL card includes details on the employee, including name, portrait, and job title.
Both the employer and the employee benefit from holding a valid MOL card since it assures adherence to UAE labor rules and regulations. Penalties and fines may apply if MOL cards are not obtained or renewed.
7. Asset Protection
Asset protection for a UAE firm refers to the steps taken to protect the assets of the company from potential dangers and hazards such as litigation, creditors, bankruptcy, and other financial losses. These steps can entail setting up a distinct legal organization, such as a limited liability corporation, putting insurance policies in place, choosing risk management tactics, establishing efficient internal controls, and abiding by all applicable rules and regulations. Asset protection serves to lessen the financial effect of unanticipated circumstances and maintain the long-term viability of the business.
Conclusion
The purpose of this article was to present an elaborative concept about the crucial paperwork to have before starting a corporation in Dubai. In the deserts of the United Arab Emirates, innovation constantly flourishes. Therefore, these are just a few things to keep in mind before attaining your goals and succeeding. Because of the stringent regulations in this region of the world, it is the safest place to be, and with the right instruction, all operations might be made to feel quite comfortable.
There are prospective business setup consultants in Dubai that can help you with this. Marqueway distinguishes itself from the crowd by upholding excellent work ethics and offering great advice toward your goals. Establishing a business setup in Dubai is no longer a difficult task. All you need to do is contact Marqueway, and we will do the rest.