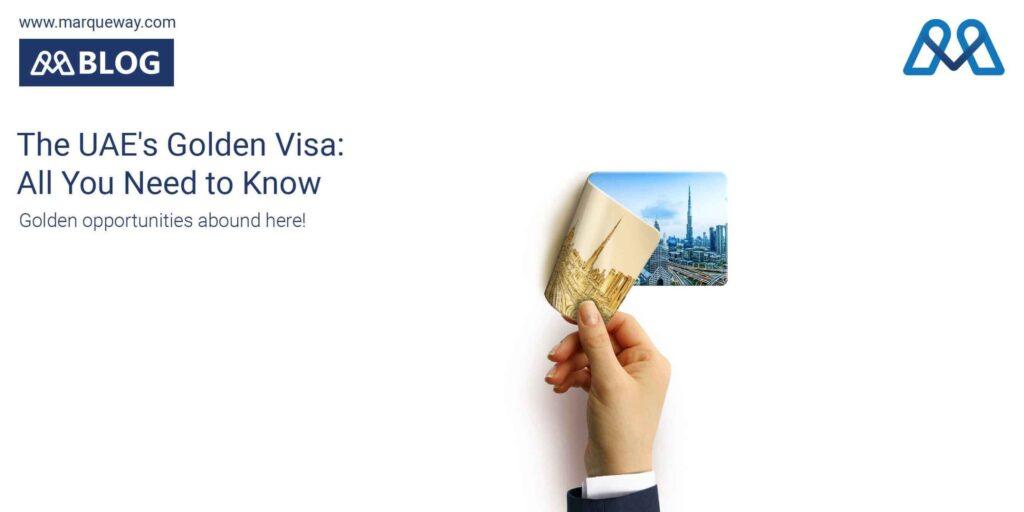 Dubai, the bustling capital of the United Arab Emirates, is frequently seen as a commercial paradise for both entrepreneurs and investors. Dubai has a wealth of options for company development and expansion due to its cutting-edge infrastructure, vibrant economy, and advantageous location. The city innovates consistently to become the most well-liked location to build up a business setup in Dubai.
People from all over the world congregate in Dubai to do business in this metropolis of innovation and diversity. This town makes an excellent place for businesspeople and investors wishing to diversify their holdings because it is the location of an array of businesses, including banking, technology, real estate, tourism, and logistics.
The convenience of establishing a business setup in Dubai is one of the city's most enticing benefits for entrepreneurs. The local administration has made various efforts to consolidate and streamline the company registration procedure, making it quick and easy. Also, the city has a number of business-friendly regulations in place, including tax breaks, free zones, and flexible labor rules, which have helped it become a well-liked destination for international investment.
Foreign businesspeople, investors, and professionals who are interested in living and working in the UAE now gather in Dubai. The golden visa is a lengthy residency permit that grants its holders a number of advantages. We'll cover all you need to know about the Dubai Golden Visa in this blog article, including the requirements, advantages, application procedure, and frequently asked questions.
What is a golden visa?
The Golden Visa is a long-term resident visa issued to foreign investors, entrepreneurs, and talented professionals who seek to remain and work in a country. The golden visa offers several advantages, including access to education, healthcare, and business prospects. Also, it enables visa holders to travel to and from the nation without having a visa. This program was introduced in 2019 as a part of the government's initiatives to encourage talent and capital from abroad.
Who is eligible for a golden visa in Dubai?
Dubai offers a golden visa to the following categories of individuals:
1. Investors : A golden visa is offered to investors who invest a minimum of AED 10 million in a property, company, or investment fund in the UAE. The investment has to be held for a minimum of three years.
2. Entrepreneurs : A golden visa is available to entrepreneurs who have a business setup in UAE with a minimum capital of AED 500,000 or who have received clearance for a business plan. The entrepreneur must have a proven track record of success in startups or businesses.
3. Skilled professionals : A golden visa is offered to skilled professionals in the fields of science, engineering, and healthcare. A Ph.D. from one of the top 500 colleges in the world is required, or the applicant must have at least 10 years of relevant experience.
4. Special talents and researchers : People with outstanding skills in the realms of art, culture, and sports, as well as researchers in science and medicine, are eligible for a golden visa.
Benefits of a golden visa in Dubai
Dubai's Golden Visa program offers a host of benefits to eligible applicants, including long-term residency, access to business opportunities, education, healthcare, and more. In this blog, we will discuss the various benefits of a golden visa in Dubai in detail.
1. Long-term residency
Long-term residency in the UAE is attainable with the "golden visa" without a sponsor. The visa can be extended for an additional five or ten years. This frees up the visa holder from worrying about renewing their visa once every two years and enables them to live and establish a business setup in Dubai.
2. Access to business opportunities
The Golden Visa's ability to open windows toward commercial prospects in the UAE is one of its main advantages. Without a local partner, investors and business owners can launch or grow their business setup in UAE. This is a huge benefit since it enables the visa holder to wholly own and manage their company.
3. Education
The Golden Visa allows students to study in the UAE. Visa holders are permitted to enroll their children in UAE institutions and colleges. Since the UAE is home to some of the best academic institutions in the world, this is a significant advantage. Children may obtain an international education in the UAE because of its cosmopolitan society, which encourages tolerance and acceptance.
4. Healthcare
In the UAE, access to healthcare is made possible through the golden visa. Visa holders can access healthcare services at both public and private facilities in the UAE. The UAE's high-quality healthcare system offers top-notch medical treatment. Moreover, healthcare expenses are often lower in the UAE than in many other Western nations.
5. Freedom of movement
The recipient of a Golden Visa is allowed to enter and exit the UAE without having to obtain a visa. This is a big benefit since it reduces the time and expense of applying for visas and gives visa holders more freedom to travel. For businesspeople who often travel for work, this is extremely advantageous.
6. Sponsorship
The golden visa permits the bearer to apply for residence on behalf of family members in the UAE. This entails that the visa holder may relocate to Dubai with their spouse, kids, and parents. This is a key benefit since it enables families to stay together and take advantage of Dubai's benefits.
7. No income tax
Golden visa holders who earn profits in the UAE benefit greatly from the removal of income tax in the UAE. As a result, those with golden visas may keep more of their income and reinvest it in their companies or other endeavors.
8. No wealth taxes
Also, there is no wealth tax in the UAE, so people with golden visas are not obligated to pay taxes on their investments or holdings. This has a big benefit since it allows those with golden visas to accumulate money without having to pay taxes on it.
9. No currency restrictions
Because there are no currency limits in the UAE, those with golden visas can move money freely within and outside of the nation. For investors and company owners who must transfer significant amounts of cash for commercial purposes, this is a huge benefit.
10. Stable political and economic environment
The political and economic landscape in the UAE is renowned for its stability. The nation is a secure location to live and operate a business setup in UAE because of its prosperous economy and low crime rate. It becomes a varied and exciting area to live and work because of the stability, which draws business owners, investors, and competent professionals from all over the world.
What is the application process for a golden visa in Dubai?
The application process for a golden visa in Dubai varies depending on the category of the applicant. Here are the general steps:
1. Create an account on the Federal Authority for Identity and Citizenship (ICA) website.
2. Submit the required documents such as passport copies, photographs, and proof of investment or business plan.
3. Pay the application fee. The fee varies depending on the category of the applicant.
4. Attend an interview with the ICA.
5. Wait for the approval of the visa.
Conclusion
By offering the greatest amenities and advantages, Dubai and the whole UAE open up a vast array of opportunities, which eventually entice individuals to invest and do business here. One of the creative concepts that has brought the UAE to the attention of the international market is the Golden Visa. This encourages famous celebrities and those who are respected in their industries to immigrate to and reside in the UAE.
So, setting up a business in Dubai and eventually relocating there is a wise course to take. Contact Marqueway if you have any questions about the golden visa or starting a business setup in Dubai.