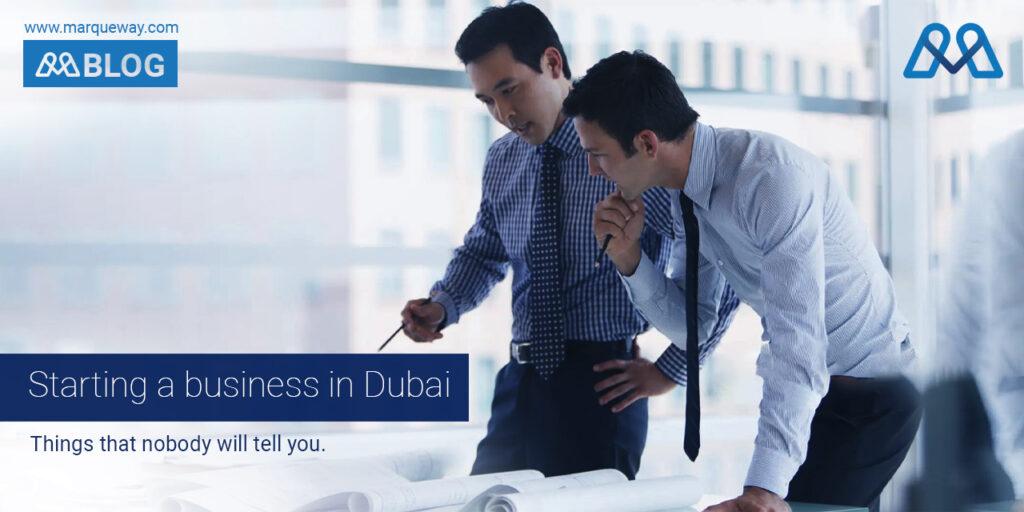 Company formation in Dubai has many growth opportunities, which is why investors from around the world are attracted to this beautiful city of the United Arab Emirates. Thanks to the stable economy that Dubai is providing to the international market. But before setting up a business in Dubai,UAE, there are quite a lot of facts that you should be aware of. Marqueway Dubai, as an expert in the domain, with sound experience over these years, has something to share if you are a potential entrepreneur who has plans to establish your business in Dubai.
Many people, organizations might have told you about the things that you should do while starting a business in Dubai. But here, we are going to share a few things that you should not do while commencing business setup in Dubai.
Have a look at 5 Don'ts while setting up a business in Dubai.
1. Never finalize a license type before confirming that it is relevant to your business.
UAE and its economy is vast. Business expansions come off in the blink of an eye. So, don't be so limited in choosing a license category before starting a business in the UAE. Think big and explore all the possibilities before confirming your licence. Making sure that your planned licence type is suitable for all your business activities in future can save you a lot of money and time.
2. Never commit to a sponsorship with a local sponsor before having a written contract signed.
Finding the right local sponsor is very crucial in setting up a business in Dubai. You will be needing good support from the local sponsor initially. While finding a local sponsor, do not commit without having a mutual agreement on the terms and conditions. The same should be written as an agreement and should be attested in the local court. Do not just rely on verbal communication.
3. Never finalize the business plans by relying only on published information.
It is not a good idea to depend only on published information while starting your business, especially in an international market like Dubai. Rules in mainland land company registration and freezone company registration will change quite often. It is very important that you keep updated with the new amendments. Consulting an expert like Marqueway can ease the process, giving you the best professional consultations guiding your way to success. There are nationality and territory-specific documentation for certain businesses. So always check with a specialist like Marqueway for the best guidance.
4. Don't open up a bank account without confirming the bank charges.
Do not let the banks drain your business in the name of bank charges. Always and always double-check with the bank about the charges and requirements with the bank as well as other entrepreneurs before opening up an account.
5. Never register as a Freezone company without checking the office space availability and pre-conditions.
You can't just rely on the publicly available information to start off your Freezone company registration in Dubai. On the other side, office space keeps changing more and more often. So pre-check that office space is available in your budget before registering your company.