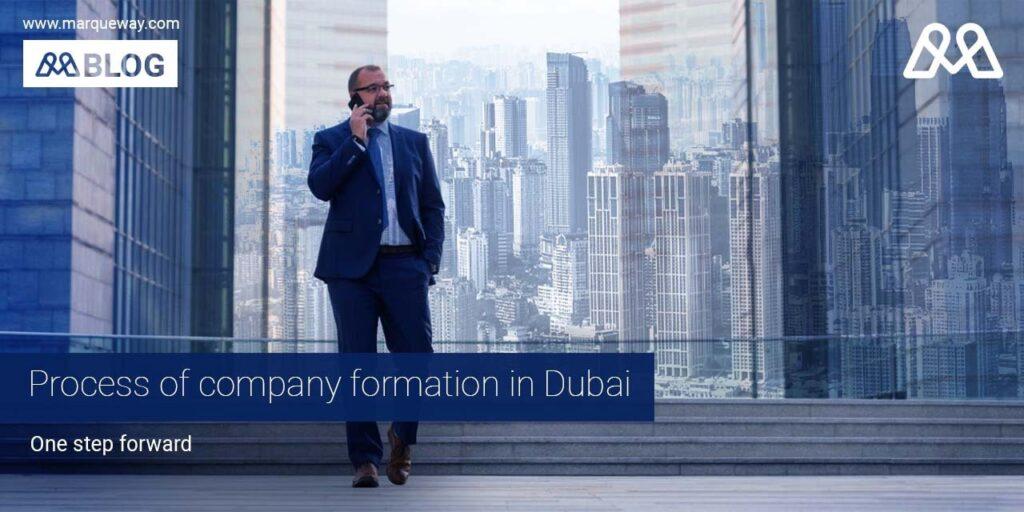 Dubai has consistently been a commercial haven for a very long time. Since the Dubai government is frequently revitalizing the laws, there has never been a better moment to launch a business. That's a remark that would have likely been accurate at any point in the last decade or so, but now, the indicators are very encouraging. Every young businessman dreams of starting a company in Dubai. Having a place in the global market is beneficial to them. However, starting a company organization in Dubai is not a simple undertaking if you do not thoroughly investigate the requirements. It is crucial to conduct careful research and gain a complete understanding of the laws and regulations. You can only enter the market if you have a specific business plan. Dubai is well-known for being a center for commerce. A good business concept will aid in your development. Company formation in Dubai opens doors for connections, growth, and investments.
Dubai is known for its best business infrastructure and lifestyle. Tax breaks, a business-friendly environment, and an open door to the global market all draw investors to Dubai. Before that, let's look at the procedure of company formation in Dubai.
Dubai company formation procedure, rules, and guidelines
1. Complete understanding of business operations
The business model of your company is based on how it runs daily. Furthermore, several acts call for certain approvals and certificates, which you must identify and present to the appropriate authorities.
If you wish to register a firm in Dubai in a specialized economic business zone, you should choose a free zone setup. Additionally, if you wish to launch your firm on the mainland, you can register as either a sole establishment or an LLC; the company structure will depend on the chosen business activity.
You'll also need to define your company's activities while selecting a specialization for them for legal reasons. There are countless potential business activities that a company could pursue, and some businesses even engage in a number of them, all of which need to be listed. You must mention every activity your business engages in because you will require this information to apply for a business license. You'll save time in the future, and the process will be substantially simplified. This is the first and foremost step to be taken before the company's formation in Dubai.
2. Registering a trade name for the company
Registering a trading name is a crucial part of starting a business in the UAE. Trade names that contain terms that describe the nature of your business are advised because they boost the prominence of your company in the market. A company name is more complex than an ordinary name. It acts as the foundation for both your brand and your company's label.
Additionally, trade name reservation laws in the UAE must be followed. Additionally, abstain from using names that are provoking or that might insult someone's religious sensibilities.
Any business with a base in Dubai, Abu Dhabi, or any Middle Eastern emirate is subjected to this.
3. Select the ideal business location.
An ideal location for your business has a great role in shaping your company. The budget, future planning, and procedures are based on the location you select. Additionally, the exposure to various economies; resource availability, infrastructure, tax and regulatory policies, etc., changes from one place to the next. There are many merits and demerits associated with selecting business zones. Get assistance from business consultants or do thorough research before selecting the location.
4. LSA and MoA draughts
Working with a local service agency is necessary if you want to establish a business in Dubai on the mainland (LSA). He or she would merely aid you in obtaining licences and other necessary permissions; they wouldn't become involved in your business decisions. Furthermore, even on the mainland, you are no longer required to give UAE nationals a 51% share of your company.
The MoA (Memorandum of Association) must then be signed and established depending on the organizational structure and commercial strategy of your firm. Company formation in Dubai requires all the paperwork to be clear for a smooth run in the future.
5. Choose an Appropriate Jurisdiction.
The final step before submitting your application for a business license in Dubai is deciding whether to locate your firm in a free zone or on the mainland. Both offer several benefits. Free zones like Fujairah Creative City provide benefits like a quick and easy incorporation procedure, real business assistance, and financial incentives like tax exemptions and no currency limitations.
For company formation in Dubai, you may directly trade with the UAE market and apply for potentially lucrative government contracts while conducting business on the mainland. The optimum configuration will depend on your company's demands. Once more, a professional business consultant can advise you on the best course of action.
6. Applying for a business license
Also keep in mind that enterprises on the mainland must submit a licensing application to the DED. Free zone firms, on the other hand, can apply for their unique authority. Additionally, if additional government permissions are needed after obtaining a company license, you must get them. The government will provide you with a company license once it has processed your application.
7. Open a bank account in Dubai
A lot of individuals find themselves so overworked from all the duties needed to start a business that they overlook how important it is to get a business bank account. When starting a business, having it connected to your personal bank account is the last thing you want. This might have a lot of unresolved problems that could arise.
Fortunately, opening a business bank account will enable you to keep clear of most of these problems. You might be asking why having a company bank account is so important in the first place. The ability to discriminate between business and personal spending makes this possible. Again, this will spare you the time and labor required for company formation in Dubai.
8. Apply for the Visa
All you must do to apply for a visa is to go to a regulatory agency and apply for a business license there. If your business is a mainland enterprise, the Department of Economic Development will be the appointing authority. However, in some cases, you might need to go to that emirate's municipality. To save time, get in touch with knowledgeable business setup consultants. This will make the process of company formation in Dubai simpler for you overall.
Don't wait; get your procedures done right now.
Dubai continues to grow every single day. The best thing you could do to boost your company's operations is to launch a business right away. Although company creation in Dubai may seem difficult, once you understand the steps, everything else will be simple.
Professionals in company formation may set up your business on your behalf, apply for permits and visas, and take care of all the administrative work, giving you time to concentrate on what you do best. This will make the process of starting your business much faster. Get in touch with us right now to begin a low-cost company establishment in Dubai. One of the top company setup services in Dubai is what we provide.