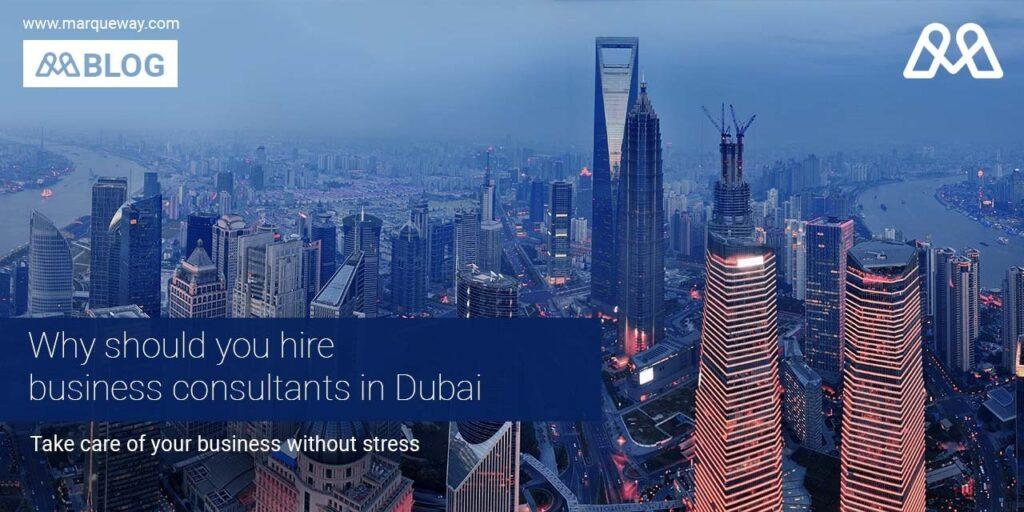 Dubai is undoubtedly the best place to do business. It is known as a business paradise. An immense number of business opportunities are waiting here. Business setup in Dubai could be easy if you do enough research and take the time to get to know the proceedings. Business setup consultants in Dubai could assist you with all the proceedings. But is it the only help that you can get from a business consultant? No, for sure. There are several factors to think about before setting up a business in Dubai. From budget to location, from proceedings to capital, business consultants help you conduct each step towards starting a business in Dubai. An ideal business idea should guarantee all aspects of excellence.
The new world of business has an important space for business consultants, especially in Dubai. Dubai is a fast-moving corner of the world. Time and money move this world. There is no space for wasting time. Business setup consultants in Dubai have a big role in shaping your business for success. They offer a wealth of knowledge for aspiring entrepreneurs. Those innovative suggestions could take your business to greater heights. So, having a business setup consultants in Dubai is an indispensable factor.
What are the major services provided by business setup consultants in Dubai?
1. helps you pick the right business activity.
The first and foremost step to take before setting up a business in Dubai is to have a clear understanding of the company's activities. A budding entrepreneur should adapt to the changes happening in the market. If you don't have the adaptation quality or the ability to lead forward in the odds, the chances of failing are high.
Business setup consultants in Dubai assist you through all your stages. They could give you a clear picture of what your business is going to be and what the steps are to take towards success. The Dubai market is so large. So, only an innovative idea could sustain in this market. Business consultants offer different alternatives depending on your passion. You could have a range of choices to look forward to for the development of your business setup in Dubai. They also guide you to outperform your competitors. Business consultants are well aware of the current trends, the economy and changes happening in the market. So, the risk of failing is smaller. A good consultant helps you through all the risks that could follow.
2. Choosing the best location for the company
Even if you are a business enthusiast, at some point of time you might be uncertain about doing business in Dubai. There are several ways to survive in Dubai, and the most important one is finding the right location. The place must be suitable for planning for the future. Dubai is changing in a glimpse of time. So, finding a place that could change soon is a real task. Business consultants explore broader business atmospheres that suit the nature of your company. It could save a lot of pennies in your pocket. Several business ideas didn't even need a workplace to function. Consultants suggest you if virtual space is needed. But in other cases, selecting the space where your venture could run is a determination that needs excellent suggestions.
3. Legal formalities and licencing
After finding the proper location and determining business activities, the next important step to take is completing the legal formalities for the business setup in Dubai. There are some important legal formalities that must be completed at times while doing business in Dubai. At first, it must be registered and licenced. But at a regular interval of time, these licences should be renewed. Having a business consultant helps you to remember the dates of renewal at the right time.
Prior to the renewal, during the time of registering, business setup consultants in Dubai help you understand all the rules and regulations and proceedings. It makes your registration simple and tension-free. In addition, if any legal issues arise in the future, they will assist you with all the complications and hazards that could happen. All the legal proceedings with the Department of Economic Development (DED) DED provides a licence to conduct any form of business. Hiring the best consultant to complete all the proceedings related to registration saves a lot of time and stress.
4. help you avoid mistakes.
Even an experienced entrepreneur could make mistakes that could cost a lot for the company. Also, getting into an unknown market could be tough to handle. An experienced business consultant makes sure you don't make any mistakes related to the business. This sets up an entire plan that has a minimal chance of failing. They set specific objectives and move according to the plan. This plan of action will lead your company towards success.
A mistake during the company's registration process could result in a large fine. The business consultants in Dubai have years of experience in this field, and there will be no chance of error if you hire a consultant. After the registration, they provide you with the conclusion of market research that helps you grow.
5. It will assist you with laws and regulations.
Dubai is split into different zones for business and each zone has its own rules and regulations. In the UAE, new rules and regulations are frequently amended for the better. So, adherence to the rules and regulations needs the arbitration of expertise. Being aware of all the rules and regulations in Dubai will not be an easy task for entrepreneurs. So, the bright decision to take is to hire a company formation consultant in Dubai.
6. Build up a good relationship with the government.
As we discussed, following the rules and regulations at the right time gradually builds up a good relationship with the government. There are many government sectors that a business entrepreneur must be aware of. Some examples include the Ministry of Economy, the Economic Department, and the DHA. Mostly, business consultants are the mediators between government officials and entrepreneurs. They are responsible for having total responsibility for your relationship with the government. So, hiring a well-known business consultant will help you build up a good relationship with the government.
7. Helps you socialize.
Dubai is a place of diverse business and cultural collaboration. Several business enthusiasts from around the world migrate to Dubai. Finding the right contact helps your company grow. Several events and expos are conducted at regular intervals in Dubai. These events help you make contact with successful entrepreneurs. It also helps your company to get investments and collaborations from various entrepreneurs. Business service helps you to attend several events that help you socialize with successful people.
As we discussed, there are several advantages to hiring a business setup service in Dubai. An experienced consultant stays with you and guides you toward the path of success. With their knowledge and expertise, the chances of error will be very small. From launching the business to moving forward, an intelligent consultant can help you at every step. If you are searching for the right business consultant, contact us.