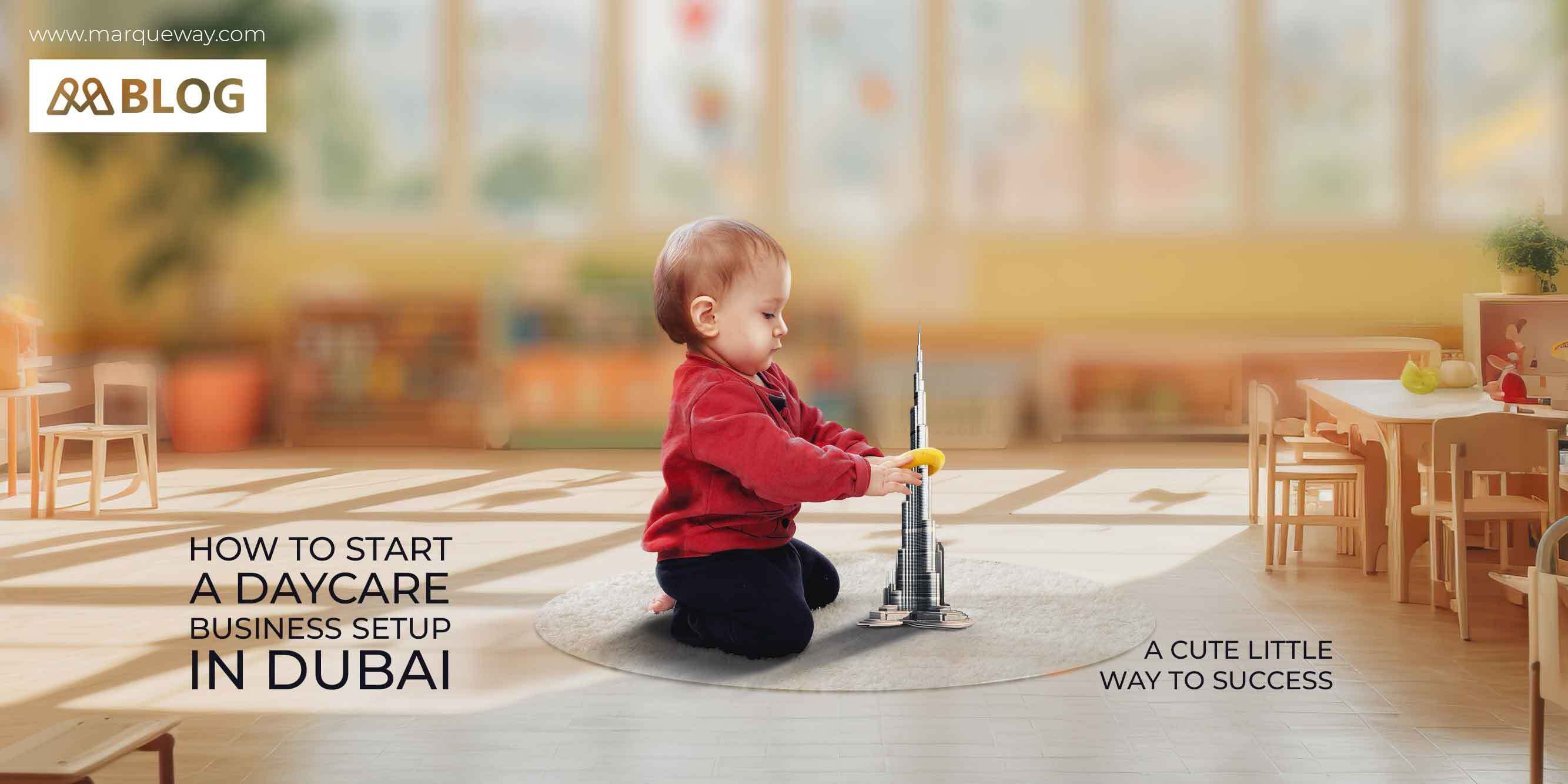 Starting a daycare business setup in Dubai is one of the best ideas you could have to commence a successful business journey. If you are planning for one, the city of Dubai is always in search of quality services, and a quality daycare business would be a promising venture for you. There are certain guidelines that need to be met for starting this business in Dubai. When it comes to child care, you have to be extra careful about the rules and regulations set by the government.
In this blog, we are going to take a look at the procedures and the key considerations before starting a daycare venture. Read carefully and don't miss the points that are mentioned.
Have a Simple Business Plan
Imagine your business plan as a story – one that guides you through the adventure of starting your daycare in the heart of Dubai. Take a moment to understand the local market, crunch some numbers, and map out how your daycare will be the go-to place for families.
Find the Right Spot and Get Licensed
Picture a cozy spot in a residential area, easily accessible to parents. Now, let's make sure it aligns with the regulations set by the Knowledge and Human Development Authority (KHDA)  and Dubai Municipality. Your dream daycare needs the nod from the local authorities to officially kickstart your business. You can't just start your daycare business in your own place. You should follow the guidelines and select the right spot.
https://web.khda.gov.ae/en/About-Us/News/2013/Warning-for-Dubai-parents-Day-care-centres-run-in–
Build Your Dream Team
It's time to gather your squad of superheroes who love working with kids. Look for folks armed with degrees or certifications, but more importantly, find those who genuinely adore creating a nurturing environment.
Equip and Create a Fun Curriculum
Toys, books, and a curriculum that sparks joy are the essentials! Make your daycare unique with age-appropriate goodies and a curriculum that nurtures curiosity. Parents will love you for making your daycare stand out in the daycare business setup in Dubai.
Sort Out Finances
Now, let's talk money matters! Set up a corporate bank account for smooth financial sailing. Costs are part of the game – licensing, staff pay, insurance, and premises. Consider exploring a free zone for extra advantages like 100% ownership and tax exemptions for your enterprise.
Insure Your Daycare
Safety first! Ensure your daycare and the little ones are covered. Double-check that insurance plan for accidents and third-party hiccups. A secure environment is a happy environment, a crucial aspect of any business setup.
Set Policies and Share Your Story
Lay down the ground rules – it's policy time! Share your story loud and clear – a safe, caring haven. Parents love transparency. Satisfied parents become your best advertisers, and that makes it easy for you to succeed.
Choose Your Setup and Safety First
Home-based or standalone? It's your call! Tailor your setup to the age group you're targeting. Safety is non-negotiable – child-proof everything, get the safety gear, and make the authorities happy, a vital component of you.
Detail Your Plan
Strap yourself into the nitty-gritty of your business plan. Discuss the company overview, market analysis, financial forecasts, and why your daycare is THE place to be. Easy access for parents and a cool location? These are all important.
Calculate Costs
Let's talk numbers. Getting that daycare license in Dubai? Plan for around USD 3,267 to USD 5,446. Factor in licensing, staffing, insurance, and location costs. Collaborate with a business setup pro to streamline your process.
Profitability in Dubai
Show me the money! Profit potential in Dubai's daycare scene is real. With a growth rate of 3.8%, it's a promising playground. Bigger centers, higher income. Home-based? Lower costs, still a win. It's a win-win situation by all means.
Insurance, Additional Costs, and Franchise Considerations
Don't forget insurance! Make sure you've got coverage for all potential risks. Consider additional costs like premises requirements and equipment. If you're eyeing a franchise model, understand the agreement – fees, royalties, and the support you can expect, a noteworthy point for your 'daycare business setup in Dubai. By abiding all these instructions, your journey is about to begin, creating smiles, laughter, and a haven for little ones in the heart of Dubai. Let's make it happen!
Wrapping up with Marqueway business setup consultants in Dubai
As we conclude, we have discussed the essential factors to consider before initiating a daycare business setup in Dubai. Before taking any steps, it is crucial to be diligent with the rules and regulations. Daycare businesses should be established with a thorough understanding of all legal aspects.
To alleviate your concerns, Marqueway Business Setup Consultants are here to guide you. We specialize in making the entire process seamless and ensuring that all procedures are up-to-date with the latest information. Call us now to begin your business setup journey with peace of mind.