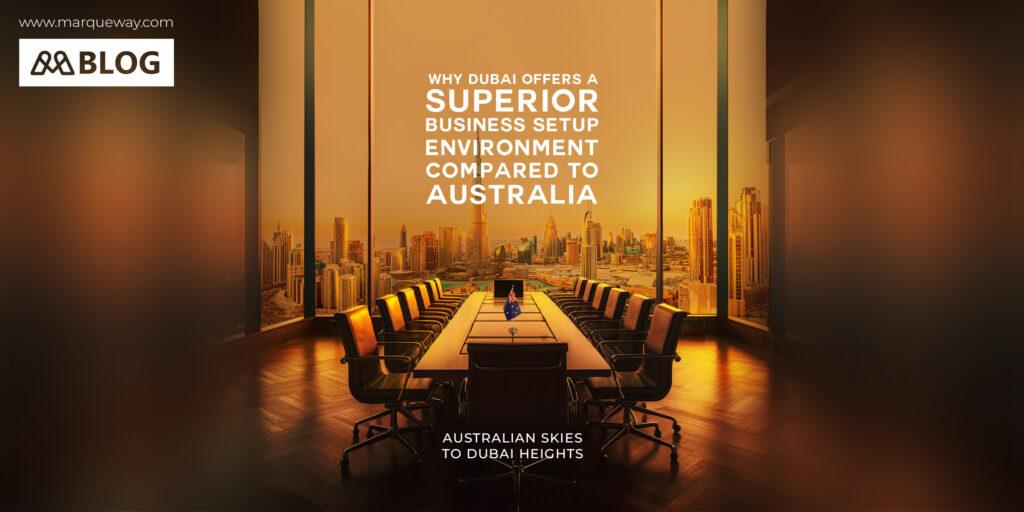 Australian Skies to Dubai Heights
Are you yearning for a change and considering relocating for career advancement and improved income opportunities with a business setup in Dubai? This beautiful city, with its thriving business environment and unique lifestyle, might be your next top destination. In this guide, we'll explore the benefits of moving to Dubai, the cost of living, real estate options, visa processes, and insights into the city's social and cultural scene.
Dubai presents enticing benefits for professionals and entrepreneurs, including a tax-friendly environment. Unlike Australia, Dubai doesn't impose personal income, capital gains, or inheritance taxes, leading to significant savings. The UAE offers a wealth of professional opportunities, especially in cities like Dubai and Abu Dhabi. Salaries in the UAE are tax-free, making it an attractive place to live and work.
Dubai also serves as an international transport hub with a multicultural population. Its diverse food scene caters to every palate, offering cuisines from around the world. The UAE boasts a strong and stable economy with a focus on technology and tourism. High educational standards, numerous international schools, and widespread English proficiency reduce language barriers for expats.
When it comes to visas, options abound, including employment visas, investor visas, entrepreneur visas, and retiree visas. The UAE has introduced policies to facilitate the relocation process for expats and businesses, making it easier to move and stay long-term.
Understanding the cost of living is important when considering a move. While Dubai offers a number of benefits, it is important to consider factors such as groceries, healthcare and housing costs. Restaurant prices can be about 2.1 times higher than in Australia, where a main course will cost $10.89.
Retail prices in Dubai are about 46.9% higher than in Australia, items such as bread cost $1.50 in Dubai and $2.00 in Australia Rental rates in Dubai vary depending on location but can be on the higher side, therefore do a thorough investigation.
Healthcare in Dubai is of high quality but can be expensive. Comprehensive health insurance is recommended to cover medical expenses.
Despite these costs, Dubai consistently tops quality of life indicators. It's a family-friendly place with plenty of amenities and fun-focused government programs.
Understanding the cost of living in Dubai
Before you move, it's important to understand the financial implications of living in Dubai:
Housing Costs, and Good Places to Live: Housing can be a big expense. A downtown apartment can cost around $1,950 per month, while properties outside of the city center are underfunded at around $1,100 per month.
Everyday Living Expenses: Expenses like food, utilities, vacation plans, etc. should be included in your budget. The cost of holiday activities depends on your preferences and lifestyle.
Transportation costs: Dubai has an efficient transportation system, including the affordable Dubai Metro. Owning a car can be expensive due to the high cost of gasoline and car insurance.
Education and healthcare costs: Private schools in Dubai can be expensive, and medical insurance is necessary, with the average annual cost of full coverage being around $2,720
The business and tax advantages of Dubai are attractive, but it is important to consider the cost of living and other expenses before relocating.
Find your new home in Dubai
Real Estate Market in Dubai: The property market in Dubai offers stability and long-term appreciation, making it attractive for investors. The absence of property taxes, high rental yields and the introduction of accommodation and golden visa schemes make Dubai a magnet for property buyers.
Choosing the right neighborhoods: Dubai has a variety of neighborhoods, such as Deira, Dubai Marina, Downtown Dubai, Jumeirah and Palm Jumeirah. They each have admissions and pricing, so choose based on your preferences.
Rent vs Buy: The decision to rent or buy depends on a variety of factors. Expats are interested in renting, but buying property can offer a significant ROI, especially in desirable areas.
Visa options for Australians in the UAE
It is important for Australians planning to travel to Dubai to understand the visa options:
UAE Golden Visa: This long-stay visa offers flexibility and flexibility to investors, industry professionals and individuals with diverse skill sets. It provides opportunities for living, working, studying and business activities.
Student visas: Student visas are required for those studying in the UAE, and students with advanced degrees may be eligible for extended stays
Spouse visa: Australians can travel to the UAE without a visa for up to 30 days, extendable by an additional 30 days if required.
Freelancer Visa: The UAE is introducing new types of visas such as freelancer visas, which are ideal for business owners with new businesses.
You could consult with immigration experts or business setup consultants in Dubai for more accurate information on visa requirements.
How to adapt to the social and cultural environment in Dubai
Understanding Emirati Culture: Emiratis are known for their warmth and hospitality. Family values are paramount, and their Islamic faith influences rituals such as observing Ramadan and dietary restrictions.
Dubai's Etiquette and Law guidelines: Dubai law and social etiquette are based on cultural and religious values. Respect local customs, obey drinking laws, and be mindful of community behavior.
Building new social relationships: The business culture in Dubai demands structure and respect in building relationships. Small talk is essential to building relationships, and punctuality is very useful.
Embracing Dubai's local culture and values is crucial for a smooth transition. While planning to set up your business in Dubai, consider these factors for a smooth relocation. Contact Marqueway Business Setup Consultants for expert guidance on business planning and visa processing in Dubai. We will help you navigate the process and make your Dubai business a reality.
Summing it all up
It is important to weigh potential benefits such as tax advantages, top business infrastructure and a luxurious lifestyle in Dubai, but it is equally important to analyze the associated costs of living relating to housing, education and healthcare.
As mentioned earlier, please do not hesitate to contact Marqueway whenever you have questions or need assistance with the paperwork and procedures for setting up a business in Dubai and relocating to this vibrant city. We are here to guide you every step of the way.